Weekly Roundup (8 March 2018)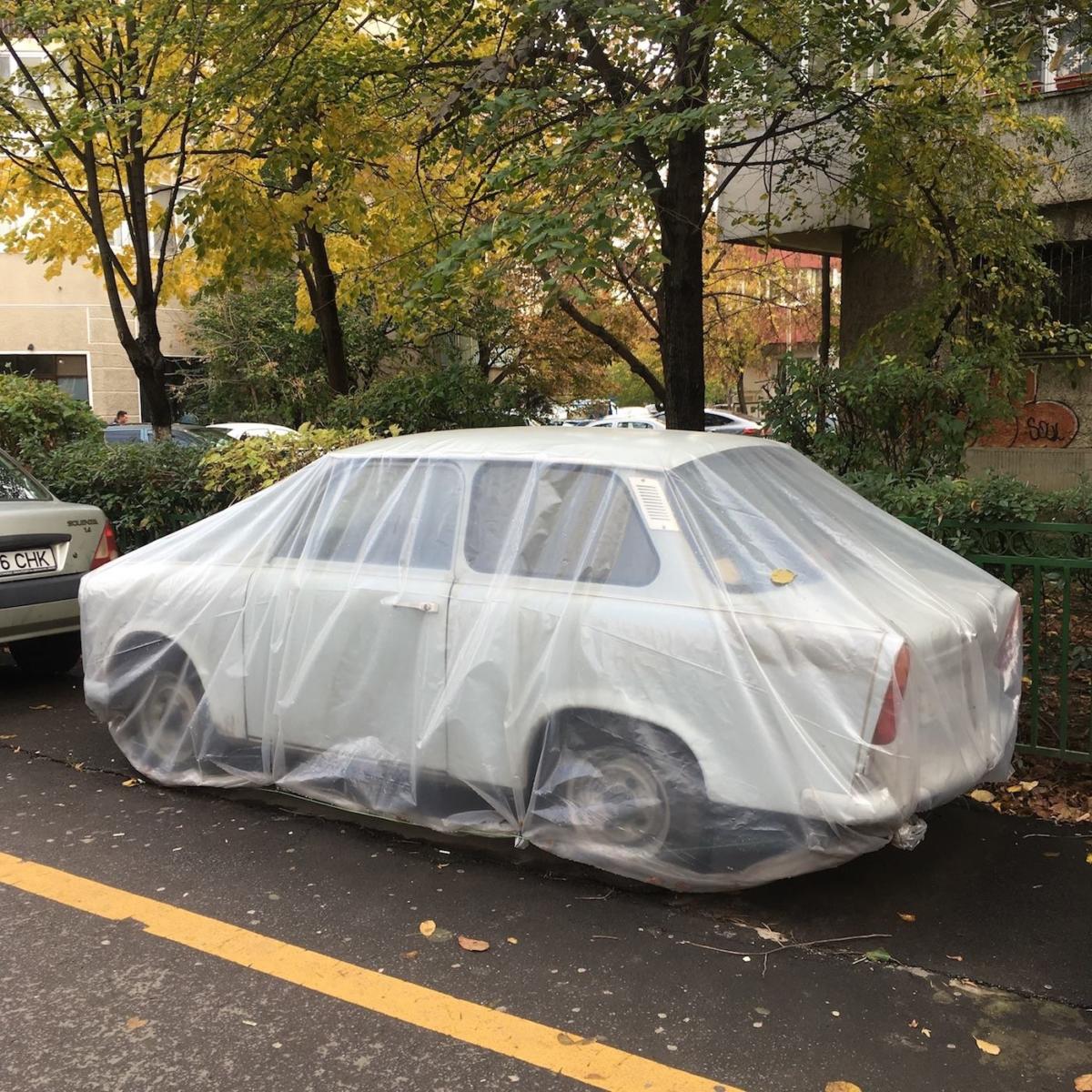 Weekly is published every Thursday morning CET, looking forward to the week's upcoming art events across Central Europe, links to deadlines for open-calls, residencies, commentary, photos and happenings of the past week worth revisiting
BLOK'S OPENING WEEK PICKS
March 8
Belgrade, Serbia: "Grupa Manik: Fault" at Galerija Menjačnica / Goethe-Institut Belgrade. "In March, the Exchange Institute of the Goethe-Institut presents a selection of works by the artist duo Marija Vauda and Nikola Pilipović from their joint project MANIK, A LOST PEOPLE. Interestingly enough, one key term in relation to the MANIK-VOLK concept is the German word "rejection". On view until March 15 2018.
Brussels, Belgium: "Protect Me From What I Want" at Island. "Last November, in Timisoara and Bucharest, Nicolas de Ribou followed a research that aims at studying how visual artists involve their own practice working politically on the notion of memory in regards with the purpose, the function, the presence, the reassignment, the replacement and the reinvention of memorials and more widely monuments erected in the context of dictatorial regimes, authoritarian rules, colonial and slavery apparatus." Screening and talks between 19:00-21:00.
Instagram: The official opening of the new Ada Karczmarczyk project will take place on 8 March on Instagram, an exhibition exploring the cyber form and messianic muses and spirituality in the age of the internet.
New York, New York: The Armory Show, ŻAK / BRANCIKA presents the Armory Show and works by Marlena Kudlicka. THe project follows on a series by the artist called Elements of Peaceful Engagement, consisting of large-scale sculpture she has made of steel and glass. On view at The Armory Show until March 11th 2018.
March 9
Belgrade, Serbia: "Odrazi" by Lea Levi i Jelena Jaćimović – Jachim992 at Street Gallery. The exhibition presents itself as "Theory of reflection – the materialistic theory of knowledge, the realization that objective material reality is reflected in human consciousness." On view until March 22nd 2018.
Krakow, Poland: "You are not in Kansas anymore" by Bartłomiej Węgrzyn at Henryk Gallery. "In his work, Bartłomiej Węgrzyn examines the tensions between the real world and the imagined world that has been present in culture for a long time." On view at Henryk Gallery until April 6th 2018.
Moscow, Russia: "Homework: Veronica Aktanova" at White Cube Blockchain Gallery. "The works provided by Veronika Aktanova were made especially for the exhibition in a special manner of "post-curator romanticism" and reveal the secret relations of the artist and curator in the language of archetypal myths." On view until
Poznan, Poland: "I left, I left Poland, because … " by Krystyna Piotrowska at Galeria Miejska Arsenał. "The project I left, I left Poland, because … it began on the occasion of the 40th anniversary of the events of March 1968, during which the communist authorities launched an anti-Semitic campaign and forced emigration, getting rid of life rights and renouncing citizenship of about 20,000 Poles of Jewish." Curated by Marek Wasilewski, on view until April 8th, 2018.
Saint Petersburg, Russia: "Zakroma" at Book Fair of the Palace of Culture. Krupskaya. The exhibition features the likes of Sonia Akimova, a director, activist and feminist, organizer of the theatrical movement and political statements. On view until March 17th 2018.
March 10
Canary Islands: "The House of the Colonels. A Girl and a Gun" opens at The House of the Colonels, La Oliva, Fuerteventura. "The oppressive colonial architecture of the House of the Colonels became a departure point for a more profound reflection on the categories of domination and submissiveness, which resonate both in the architectural vision of the building and in selected works by such artists as Rafał Bujnowski, Miriam Cahn, Celina Kanunnikava and Jadwiga Sawicka." Curated by Katarzyna Karwańska on view until June 9th 2018.
Malmö, Sweden: "New Art in Turbulent Times" by Katarzyna Kobro and Władysław Strzemiński at Moderna Museet Malmö. Katarzyna Kobro and Władysław Strzemiński, two of the most important figures of the Polish avant-garde of the 1920s–1940s. 'The exhibition Kobro & Strzemiński: New Art in Turbulent Times is the first comprehensive presentation of the two artists in Sweden." On view until September 2nd 2018.
March 11
Berlin, Germany: "Henrike Naumann: 2000" at Museum Abteiberg. "Henrike Naumann takes the millenium year as a starting point for a consideration of the 1990s in East and West Germany and the after-effects of postmodern design on German society. Based on their reflections, the large temporary exhibition of the Abteiberg Museum is transformed into a curious 'German Pavilion', an excavation site in which the ruins of postmodernism are uncovered." On view until June 10th 2018.
OPEN CALLS
International Curatorial Residency in Sofia, Bulgaria. Open call for curatorial residency for non-Bulgarian emerging curators, regardless of their age or country of origin. Curatorial experience of at least two years or at least three realized curatorial projects are required, as well as good command of English. Supported byArt Affairs and Documents Foundation, Goethe-Institut Bulgaria and Credo Bonum Gallery. Deadline to apply: 10 March 2018
Call for residency applications 2018–19 and 8th Inter-format Symposium on Rites & Terrabytes at Nida Art Colony in Lithuania. The residency programme at Nida Art Colony of Vilnius Academy of Arts (NAC) is open for emerging and experienced artists, designers, architects, curators and researchers. NAC is one of the largest art, residency and education venues in the Nordic-Baltic region. It provides the opportunity to live and work in the Colony's contemporary architecture, situated in a coastal pine forest. Since 2011 over 350 artists and other culture professionals have stayed at the Colony. Deadline to apply: 15 March 2018
Arc Bucharest. Arc Bucharest is pleased to announce its second residency open call for curators working and living outside Romania who are interested to get deeper insight into the local art context. Deadline to apply: 18 March 2018
Artists in Residence program at Club ElectroPutere. A fully-funded residency at Club ElectroPutere, a contemporary art center based in Craiova/Romania. Since 2009 CEP has been devoted to establishing close cooperation between artists, curators, researchers, and other cultural actors through interdisciplinary programs and residencies. The center's activity focuses on producing and researching contemporary cultural manifestations. Deadline to apply: 22 March 2018
Cemeti – Institute for Art and Society and Goethe-Institut Indonesia. A well-funded residency for artists living in Germany to work and study in Yogyakarta Indonesia, alongside one Indonesian artist, who will be in residence for the same period.Visual arts, with a specific interest in arts and social practice; duration of stay: 3 months from September through November 2018. Deadline to apply: 31 March  2018
Open call for rejected proposals. Open call for visual artists, curators, galleries for rejected papers, applications, proposals and projects. We accept past papers and applications, which were sent for competitions, scholarships and open calls, which were then rejected. Send us your rejected project proposal now! Share your failures and transform bad fortune into critical energy. It could release your art practice from a scheme of hierarchical thinking. All submitted proposals will be shown as part of an art installation in Poland. Deadline to apply: April 22 2018
NEWS FROM AROUND THE BLOK
Polish artist receives a nomination for photo prize featuring images of raw meat and socialism, as per The Calvert Journal: 
London-based artist Paulina Otylie Surys describes her childhood memories of Communist Poland as dormant, flickering images, surpressed and boxed away from her "shiny new life" in the West.

Now the multimedia artist is exploring her own view of the past by fusing hazy, socialist-era images with what she describes as communist Poland's "real royalty":  the deep red hues of raw meat. The resulting images combine the familiar with a sense of fear and unease — hinting at the misleading nature of nostalgia.

"Fear of hunger, caused by the recent war, meant meat shortages," the artist says. "Meat turned into currency and was often used as a bribe, payment or gift. It was a synonym for security in a country dominated by a terror of empty shops and rationed food."

The resulting series, Dreamatorium, has now been nominated British Journal of Photography's International Prize. All five finalists will receive VIP access to this year's Photo London and Peckham 24, while the winner will get a £5000 production grant to stage their own solo show at London gallery TJ Boulting.
Officials in Bosnia have launched an online portal to connect the country's scattered international diaspora:
As well as providing news and government services to Bosnians overseas, the interactive hub hopes to harness the superior spending power of millions of citizens living abroad. Users will be encouraged to use the site to research and access the latest business and investment opportunities, bypassing the risk of corrupt local officials.

There are two million Bosnian and Herzegovinian citizens living across the globe, compared to 3.5 million in the country itself. Many hope that the hub could be used to smooth over other disputes within the Bosnian diaspora, including ongoing rows on citizenship and voting rights.
Imprint
See also