Chiera Arqui on Friend of a Friend Prague 2019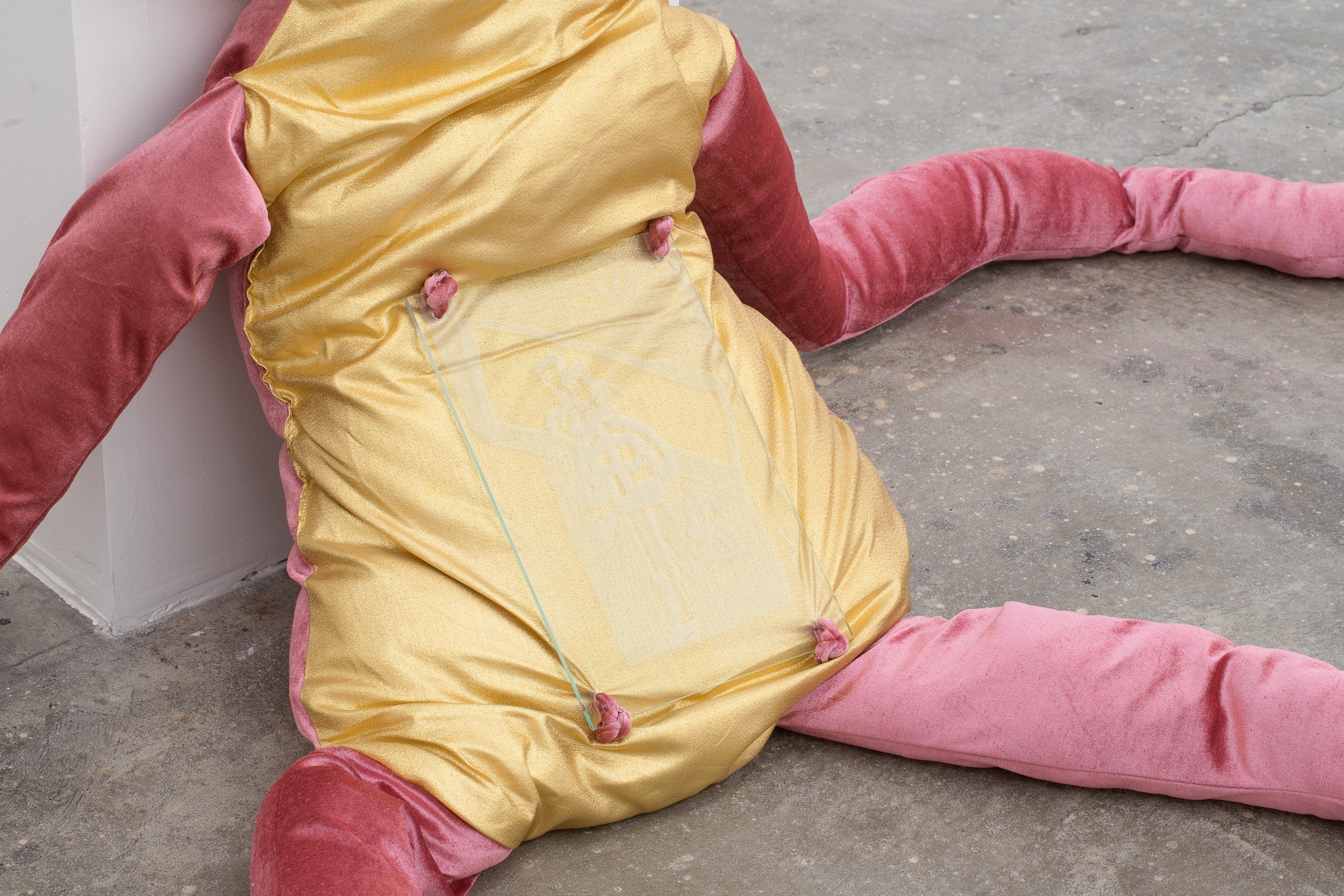 Friend of a Friend, inspired by the Warsaw event, took place for the very first time in Prague in the last week of August. International gallerists and artists – from Leipzig, London or Bucharest – came to Czech Republic to present their work in hip and high profile galleries (as Artnet informs) from Prague.
Collectors and journalists from all over the Europe honored FOAF with a visit as well, which made it prestigious. I was glad to participate in this exciting event, where there was a full program planned for the international guests, so we felt truly pampered. Here is the selection of the exhibitions worth visiting.
lítost | Flat Time House (UK)
Distress Over Parliament, the exhibition curated by Gareth Bell-Jones, evokes a little known happening by British artist John Latham (1921-2006).  In 1983 Latham shot two maritime flares over  the House of Parliament, which was a gesture of protest against UK's involvement in the Falklands War, among others. The photographic documentation of the action, concise and minimalist, builds the narration around the whole exhibition, as well as the author's concept of Flat Time.
In the exhibition we can hear the beautiful sound work with a significant title Pivoting Music (for cat purr waveform in A A) and strings by Athanasios Argianas, watch the meditative video by Rachel Reupke's Infrastructure (2002) or discover the very subtle site-specific intervention by Julius Heinemann, who used spray paint – Latham's significant mark. As I was informed, it wasn't just dirt over the walls.
SVIT Gallery | Stereo (PL) | LambdaLambdaLambda (XK) | XYZ Collective (JP)
SVIT gallery invited three galleries: Galeria Stereo from Warsaw, Lambdalambdalambda from Prishtina and XYZ Collective from Tokyo.
The most dominant part of this exhibition are the witty sculptures by Dardan Zhegrova, from the series We All Run Around The Backyard (2019), three over life-size figures of creatures.
Gizela Mickiewicz showed three openwork forms The Loneliness of Sightlines (2019), as she called them "situational sculptures". They cannot be seen as a whole, according to the artist's concept: "The person who looks at it cannot keep up with the changes that take place in it, cannot encompass the multiplicity of appearances that are created."
Those works were combined with two paintings Art education by local artist Alice Nikitinová and Nanami Hori's works from XYZ Collective.
The exhibition reminds of a showcase of three galleries which happened to share one space, especially due to the lack of curatorial text which made the final impression a bit blurry.
hunt kastner | Ivan Gallery (RO)
As we could assume, the main goal of the events like CONDO is to present international artists to the local scene. That's why the choice of hunt kastner, who invited Bucharest-based Ivan gallery, seems to be surprising. As a result of this cooperation, they presented an exhibition by Prague-based artist, Jaro Varga. We don't know that we know is an interactive project where viewers are uncovering the artist's manifesto by drawing with a pencil on pages from his book, carved right into the tables. The text itself concerns the perception of environmental issues: Varga is inspired by the fact that until recently, our knowledge about the universe has been expressed through writing and based on non-scientific speculations and theories.
Polansky Gallery | Future Gallery (DE, MX)
Polansky Gallery always goes along with trends – and they did not disappoint this time. The exhibition presents young male artists and combines local scene (Jakub Choma and Martin Kohout) with international guests from Future Gallery (Kévin Bray and Botond Keresztesi). All artists question the role of technology in contemporary society, merging human body and objects, medium of internet or digital alienation.
Choma's trashy and chaotic installation made out of plastic sheets, soil, chains and electronic devices will impress not only the readers of Tzvetnik.
Prolific painter Botond Keresztesi combines famous motifs from history of art with daily-used items, creating the weird hybrids between bodies and objects. Exhibition also presents a video loop by Martin Kohout and paintings by Kevin Bray. As a collector who supports only white male artists, I truly appreciated the choice of artists for this show.
Imprint
See also