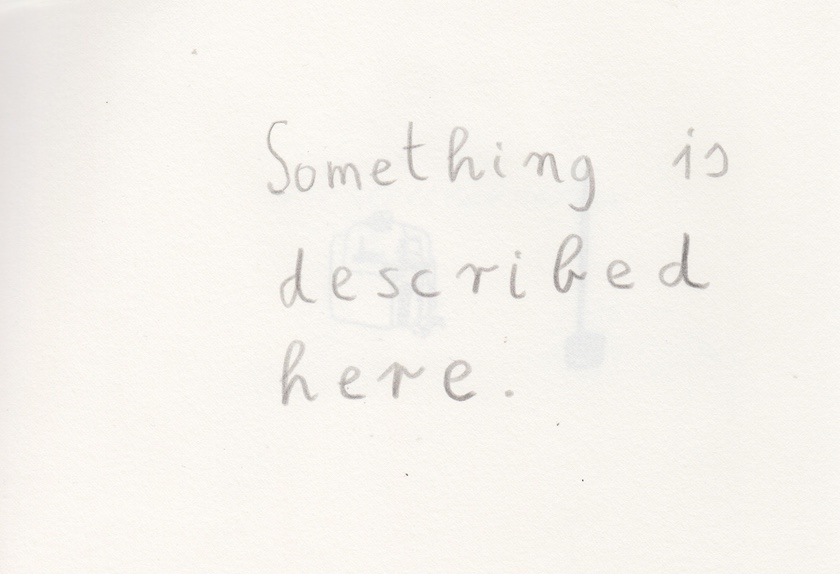 Marko Tadić
Works of Marko Tadić are marked by their own scalation. His artistic practice is in drawing, installation and animation. In 2017 along with Tina Gverović he is representing Croatia at the 57th Venice Biennale. His. Many works are arranged in scenarios, which seem to resemble scaled models of exhibition spaces. His animated videoworks are often presented in wooden boxes, which could act as models for huge cinemas with gigantic screens. If you place yourself into the model, the scale is enlarging. Miniature artworks of a few centimetres obtain monumental weight. Drawings and paintings on small photoprints are indeed artistic statements in relation to the altitude of the represented buildings. In such a way, Tadić reserves for art a space full of possibilities, potentiality and allusions. This argument for an artistic utopia leaves the question open, if the miniatures themselves are the artworks or if they are just sketches, studies and small crafts, which only illustrate the true monumental work.
Damir Očko
"What I try to do is to better understand the ways of listening and looking and how this intensity emerges… a cinematic intensity, when image and sound are working as a dense harmony." 
Through his music, film, poetry and two-dimensional objects, Damir Očko investigates language as expressed in sound and voice and its resonance in visual images. A participant in the 2015 Venice Biennale, Očko is inspired by the likes of John Cage and Edgar Varèse. His work drives toward a primal sound that has both poetic and political ramifications.
What, How & for Whom collective
What, How & for Whom/WHW is a curatorial collective formed in 1999 and based in Zagreb and Berlin. Its members are Ivet Ćurlin, Ana Dević, Nataša Ilić and Sabina Sabolović, and designer and publicist Dejan Kršić.
Since 2003 WHW collective has been running the program of Gallery Nova, a city-owned gallery in Zagreb. Gallery Nova program had been conceived in opposition to dominant representative understanding of culture, and streams towards opening space for public discussion on issues that are ignored, made unfashionable by their lack of glamour and non-marketability, swept under the carpet or even openly suppressed. Gallery Nova program consists of international group exhibitions and solo shows by Croatian and international artists; discursive program encompassing lectures, workshops, seminars and public discussions; as well as a series of publications, whose aim is to create the links between the art practice and wider social context.
In March 2019 members of WHW Ivet Ćurlin, Nataša Ilić and Sabina Sabolović were appointed in 2019 as artistic directors of Kunsthalle Wien in Vienna. WHW as a collective will continue working in Zagreb with collective activities coordinated by WHW member Ana Dević.
Tomislav Gotovac Institute
Tomislav Gotovac Institute is not-for-profit and non-governmental organization established to preserve, disseminate, and generally promote the work of film-maker, visual and multimedia artist Tomislav Gotovac (1937 – 2010), who was one of the most important Croatian and Yugoslav artists of the second half of the 20th century. He has left an indelible trace in the domains of film, visual art, and performance and has exerted a major influence on several generations of artists. In the last fifteen years, there has been a surge of interest in his pioneering oeuvre, and his work has been shown at important exhibitions and museums worldwide.
Multimedia Institute (MI2)
Multimedia Institute (MI2) is a non-profit citizen association based around a multi-faceted community connecting diverse cultural and social interests: political theory, philosophy, hacktivism, critical approaches to digital culture, information freedoms and digital commons, cultural networking and grass-root cultural advocacy, preservation of public domain and struggle for spatial justice.
MI2 is running the net.culture club MAMA in Zagreb, featuring cultural, educational and technology programs, hosting local hacker community and serving as an open venue for other cultural and social initiatives. It is the organizer of Human Rights Film Festival, electronic music programs, publishing activities and localizer of Creative Commons licenses. Since its early days in 1999, the organization has helped incubate numerous cultural and social initiatives, including cultural collaboration platform Clubture, informal cultural advocacy gathering [policy_forum] and the local Right to the City campaign.
Imprint
See also