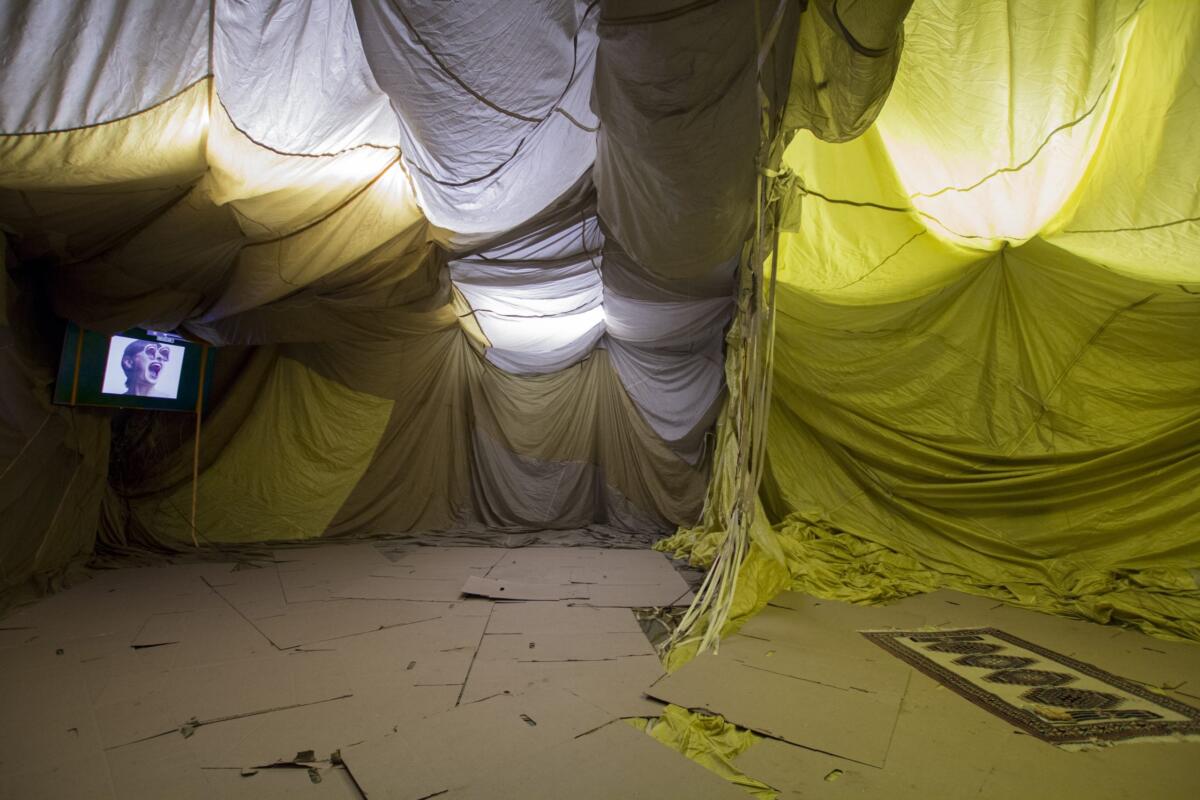 This Q&A column focuses on the indeterminate borders between off-/project-/artist-run spaces and the people that keep them going [#Off Space Q&A]
Editorial is a project space located at Latako g. 3 in Vilnius, Lithuania, established in 2016 by Neringa Černiauskaitė and Vitalija Jasaitė. It hosts the editorial desks of  Artnews.lt and Echo Gone Wrong magazines. It's a space for shows and events, with a strong dedication to facilitating and promoting young and emerging Lithuanian and international artists. Its transnational and cross-disciplinary program aims at building bridges among different art scenes and presenting fresh and daring art forms to the local audience. Editorial strives to create an informal, yet professional platform for learning, experimentation and exchanges.
Neringa Černiauskaitė is the editor-in-chief of the Lithuanian online magazine Artnews.lt, and is an independent writer, curator, and artist in the artistic duo Pakui Hardware. She holds anMA degree from the Centre for Curatorial Studies (CCS) Bard College, New York.
Vitalija Jasaitė is the editor-in-chief of the Baltic online contemporary art magazine Echo Gone Wrong. She is a cultural producer and curator with rich experience in managing art spaces, including Rupert Centre and Vartai Gallery in Vilnius.
https://www.editorial.lt/
https://www.facebook.com/EditorialVilnius
https://www.instagram.com/editorial_projects/
***
Was it a good idea?
A good idea is an idea that finds resonance in more than one head, that reveals and mobilizes things that were previously unknown, hidden, forgotten, unresolved or lacking.
Who/what has held you up?
Curiosity
Is there a limit?
Yes. Usually it's the limited resource of energy.
What do you need?
Supportive words, which not necessarily are positive, but also grounded critique that helps us become better.
What has been given and what do you take?
Lack has been given, inspiration was shared.
Is it sustainable?
It has been and might remain so if we work on this collectively.
What is the shape?
Something that shifts constantly.
Does it fit?
Very.
Future or Past?
Present.
Kin?
Ship.
What do you measure?
The curiosity that is evoked by the shows that we do.
Digital or physical?
Digital and physical. Although most of what we do relies strongly on materiality and physical experience and transformation of the space, the digital dimension is no less important as we are keen on sharing what artists created in our space with our digital peers.
Why do you stay?
Because the lack is still present.
Is it enough?
Never. But we try our best.
Imprint
See also