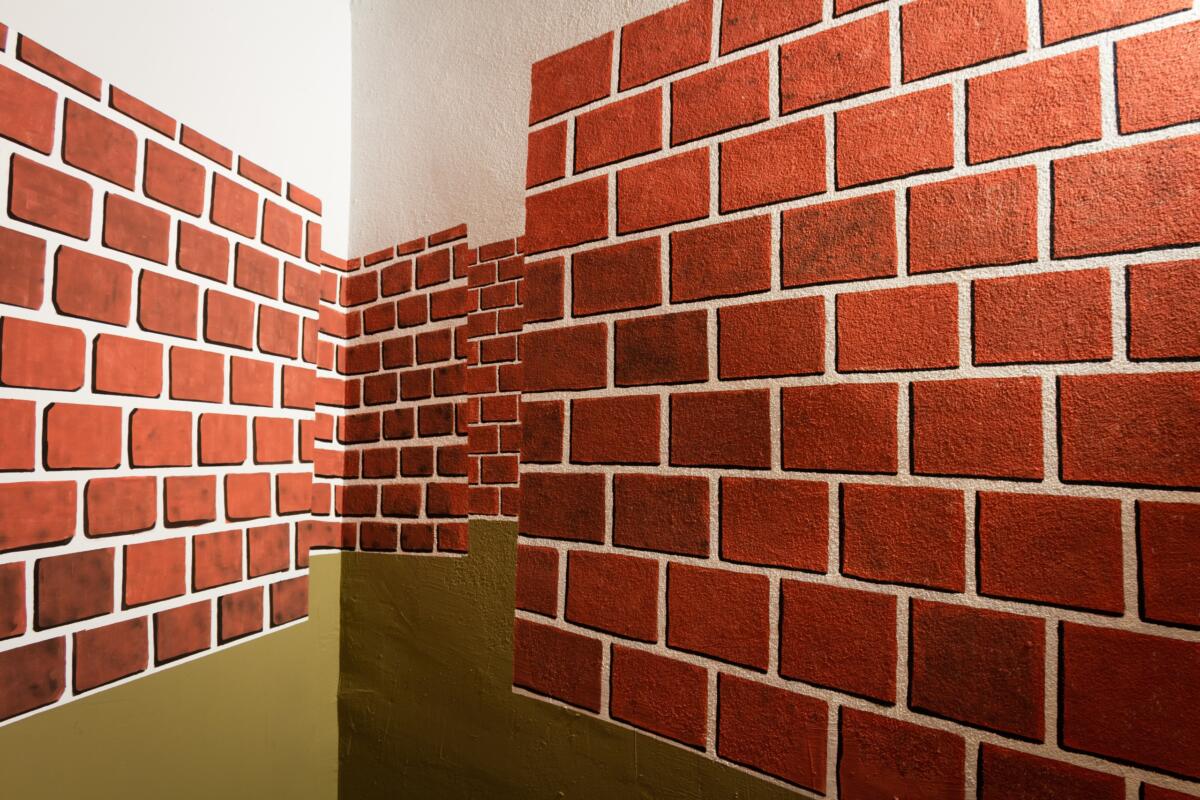 The Off-Space Q&A column began in July 2020, as a way to highlight and connect the independent, artist-run spaces and projects, or otherwise difficult to define initiatives that exist across East and Central Europe. It is a space devoted to platforming the critical and often under-recognized role that these projects, collectives, spaces, and people play in the biome of the contemporary art world. [#Off Space Q&A]
DOM gallery is located in Riga, Gertrudes Street 115. This was previously the home of LOW gallery, but the tenancy agreement was switched to a group of young artists who came with an intimate, approachable and non-hierarchical attitude towards exhibition organizing. DOM opened for exhibitions in June 2021.
The DOM team selects artists on the principle that they must be unknown to at least 1-2 gallery members, thus avoiding exposure to a narrow circle of acquaintances. DOM gallery gives the artists a chance to experiment with formats they could not in other spaces due to maintaining their "brand", allowing them to publicly fail if necessary. DOM is willing to take risks, and tries to not impose convention in its attitude towards being a gallery and towards the artists. Currently, there are 3 members in the DOM team – Liene Rumpe, Ieva Viese-Vigula and Elina Salnaja.
https://www.instagram.com/domgalerija/
Was it a good idea?
Definitely good, a wild one.
Who/what has held you up?
Connection, sharing, new relations, being with people, non-hierarchical relationship models. The people we have met and spent time with have helped us realize just how vast and powerful artistic visions can be and how interconnected we are even without realizing it. The same approaches to art and community can be present in Prague, Riga, Tallinn, Linz and when like minded people come in, they recognize their kin immediately. So do we.
Is there a limit?
Nope, yep, there is but to be ignored. Carpe diem, ha.
What do you need?
Warmth, honesty and support. Questions and discussion. Also we have some technical dreams of new spotlights and windows.
What has been given and what do you take?
Drugs and police brutality. It takes good observation skills. 
Is it sustainable?
Nothing is.
What is the shape?
Heart shaped box.
Does it fit?
About right.
Future or Past?
Multidimensional, multidirectional and focused on the here and now.
Kin?
Thinkers, dreamers, soldiers, spies, ninjas, gnomes, dragons, local dogs.
What do you measure?
Attention and care.
Digital or physical?
Yes.
Why do you stay?
Because of chaos.
Is it enough?
garbage_the_world_is_not_enough.mp3
In acknowledgement of the continuing Russian war on Ukraine: do you have anything you would like to share?
There is a lot to say and yet the words lose their meaning in the face of all that is happening.
Slava Ukraini <3
Imprint
See also