'Post Winter Mixtape' at Temnikova & Kasela Gallery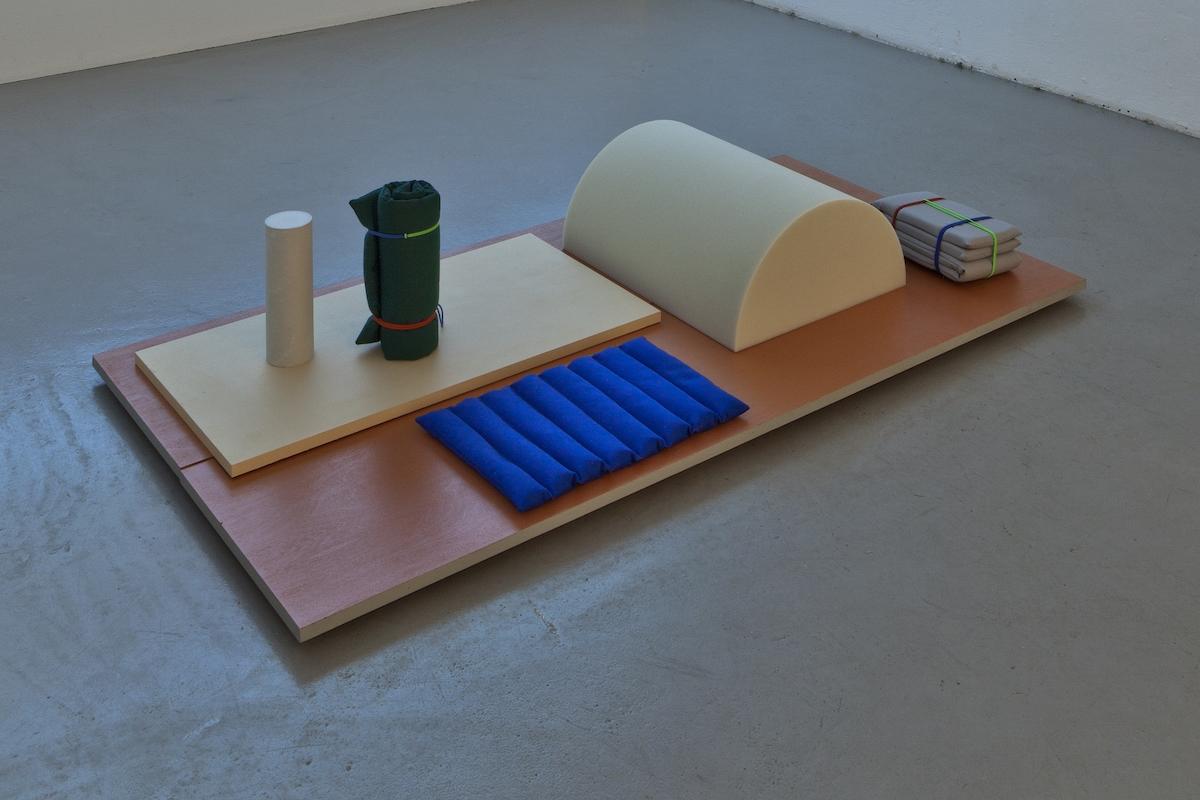 Announcing the end of winter, the group show at Temnikova and Kasela Gallery will set together works by Helena Keskküla, Anna Mari Liivrand, Inga Meldere (Latvia), Ann Pajuväli, Jaanus Samma and Sigrid Viir, which will present the viewer with an imaginary journey of still and moving images.
The exhibition has corners, corners soft and hard. Piled up compositions, scrambled everyday rhythms. Chairs, tables, shelves. Form the mixture into a manageable dough! Work area, kitchen area, shelves. Pastel-covered offices. The Universe is not turquoise – it's beige. Beige! Almost as careful as this shade of yellow that's afraid. Beige even thinks that orange is a little too far out, the way it streaks sun rise and set. Moving pictures, repeating patterns, colours and shapes. They come in different shapes and sizes and are filled with sand. You can bring your own tools, but your hands are also enough to participate in a game. There are stars in heaven, the objective of which is eternity. They cover mittens, contingent fragments of history, also aiming for eternity. A silk painting is in the moment and listens: under the lucent moon sickle, the fields are afloat in the quiet murmur of the night. The day swings into the evening, the night swirls into the morning. It's not yet time for sleeping, although everyone's already asleep.
Imprint
See also