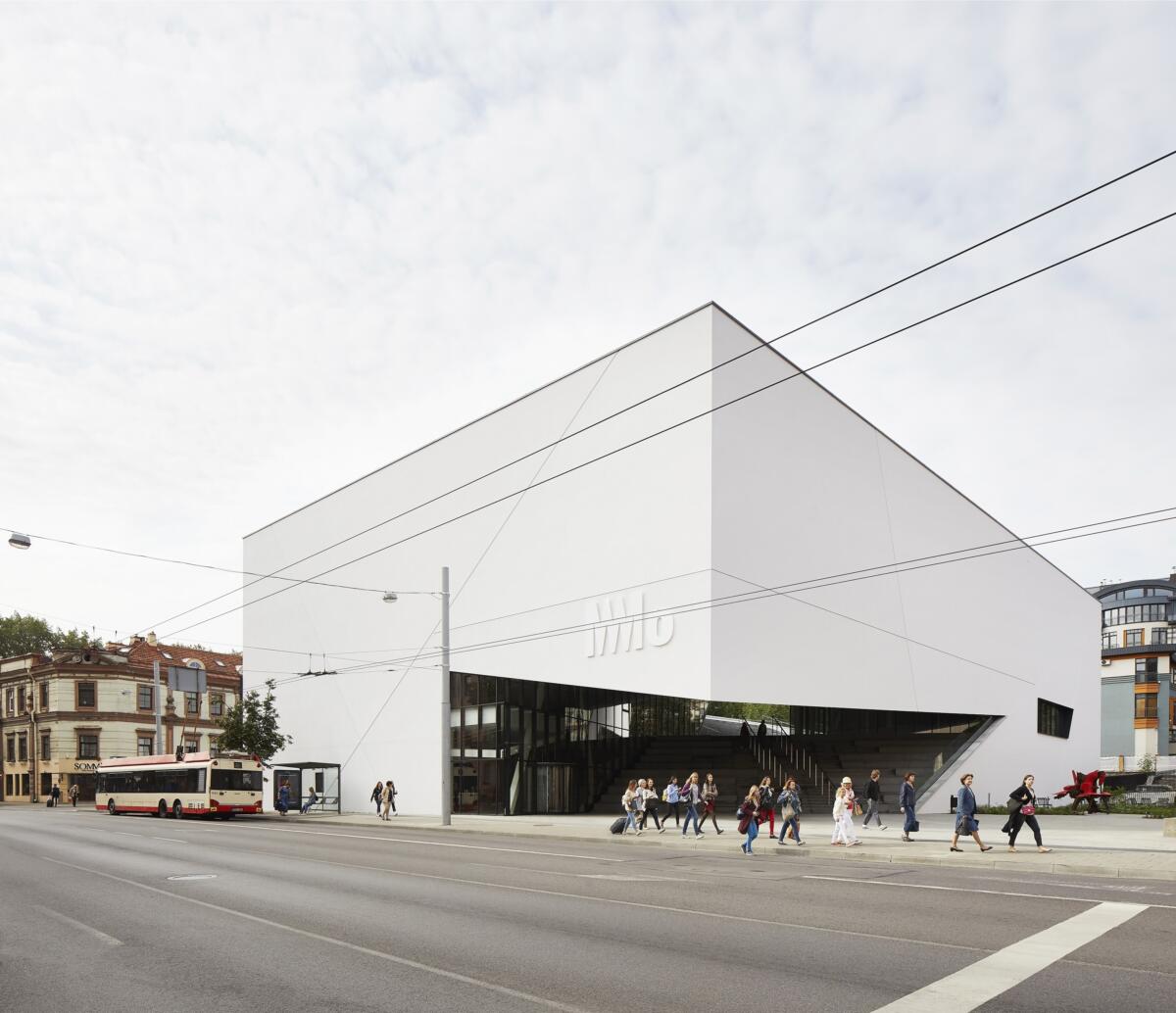 The year 2020 has already been given many epithets including "challenging", "uncanny", "unprecedented", "precarious", "troublesome" and "uncertain". We are all aware that 2020 has been especially cruel to artists around the world. We all know that this is not the first, nor the last challenge that the artistic communities will have to face. In order to promote mutual collaboration and to emphasise the importance of supporting the arts and the artists during and after the COVID-19 pandemic, we decided to ask art collectors, art supporters and representatives of public and private institutions from the Central – Eastern European region, about their initiatives and elements of their programming aimed at supporting the local art scene. To spread the news on how we can help each other, these responses will be published gradually in an ongoing column at BLOK. We hope that some of the statements and the models presented will encourage our readers to think about new ways of supporting the arts or adapting the existing ones to different contexts.

To see all contributions follow the hashtag #NewRealities.

Ewa Borysiewicz
***
Milda Ivanauskienė
director at MO Museum
The year 2020 was unprecedented in no way anyone has ever expected. That was a year of a new reality and we, as a museum, also had to adapt. In this context it is important to mention that MO is a not-for-profit nongovernmental institution and thus was more vulnerable to financial losses.
Having said the above, our means for direct financial help to the artist community were limited. However, we have applied with the projects for financial grants and this allowed us to commission artists for workshops. It was a possibility for them to talk about their artworks, the process of their creation and share their insights to physical as long as the pandemic allowed and a virtual community of MO Museum later.
The founders of MO Museum also were acquiring new artworks (over 100) by Lithuanian artists. These works became part of MO's collection. Most of the artworks were related to the exhibitions displayed at the museum, others were acquired in connection to the publication of a new book by MO Museum – "Lithuanian drawings".
During the pandemic our main effort was directed to bringing art and presenting artists to our online audience. Speaking about the artists – we, as a museum, gave them attention and the spotlight in all of our virtual content that we created during both quarantines.
We have created 20 videos about different Lithuanian artists and their artworks. All of these videos were broadcasted on prime time during the Morning show of Lithuania's National Television, they were also published online. It was a really great publicity for the artists during the pandemic.
This year we also launched a new initiative – the very first online games about Lithuanian modern art – MOlympics. It was online and free of charge. No additional preparation was needed. Every question was illustrated with an artwork by Lithuanian modern or contemporary artist – so, everybody could both admire the art and receive a hint of the correct answer to the question. People were surprised and delighted to participate and most importantly – to learn something new.
We introduced MO blog and podcast. The blog is full of inspiring cultural content accessible to everyone. We offer articles, interviews, video talks with artists and other creators, quizzes about art and culture. We also launched the first podcast ever, produced by a museum in Lithuania.
The launch of our blog and special newsletters were key elements offering a digital way of visiting the museum and learning more about the exhibitions, artists and their work. We shared all this information on our social media channels (over 50 000 followers on Facebook and over 20 000 – on Instagram). More than 5 000 subscribers to our newsletter receive our inspiring and cultural content.
We filmed videos with artists whose artworks are a part of our collection – they were all published on MO's blog and communicated via social networks.
Naturally, it was a pity that MO Museum was closed for 5 months in 2020. This was the year when we got our main international exhibition "Why Is It Hard to Love?" on display. It's a cinematographic and immersive exhibition curated by innovative Dutch multimedia artist and director Saskia Boddeke and Peter Greenaway, one of the most original and important filmmakers of our times. The exhibition becomes a work of art itself as Greenaway and Boddeke present site-specific, immersive installations in relation to the highlights of Lithuanian contemporary art from the collection of MO Museum and other institutions.
During the quarantine, when people couldn't visit the exhibition, we transferred the exhibition from the closed museum exhibition hall to billboards all around the city. We created a special webpage for this outdoor exhibition: it included an e. guide, podcasts, interviews with curators, interviews and talks with artists of the exhibition, quizzes about the exhibition etc. Everyone could access this page by scanning a QR code provided.
***
MO Museum, the building of which was designed by world-renowned architect Daniel Libeskind, was founded as a personal initiative of scientists Danguolė and Viktoras Butkus.

MO entails more than a visit to the galleries, it strives to make art approachable to everyone and host up to five exhibitions of Lithuanian and foreign modern and contemporary art a year. MO Museum is a place for an immersive cultural experience and excellent leisure. Through telling stories MO Museum strives to make art approachable to everyone.

MO Museum completeness of the cultural experience is unique in the museum context of Lithuania and has already received numerous Lithuanian awards for leadership in the museum field.

In 2018 it has been selected as one of the TOP10 museums that are most worth visiting and one of the TOP5 most awaited museums world-wide. MO was nominated for the European Museum of the Year 2020 nomination and for the New Cultural Destination Europe 2020 nomination. It was also awarded as the best tourist attraction destination 2019 in Lithuania and the most hospitable place to visit in Vilnius, 2019. MO Museum's mission is to collect and present modern and contemporary Lithuanian art in international context. MO aims to be open and accessible and to build and foster a strong community through engaging exhibitions, novel education and inclusive programming.

Until the opening MO Museum has been a museum without walls for almost a decade. MO collection consists of artworks dating from the 1960s to this day and includes more than 5 000 key works of modern and contemporary Lithuanian art. It is one of the largest private art collections in Lithuania. In 2011 the collection was officially recognised as being of national significance. The collection is continually supplemented with new and relevant works of Lithuanian art.
Imprint
See also