'Burning Heart' by Jiří Petrbok at the National Gallery in Prague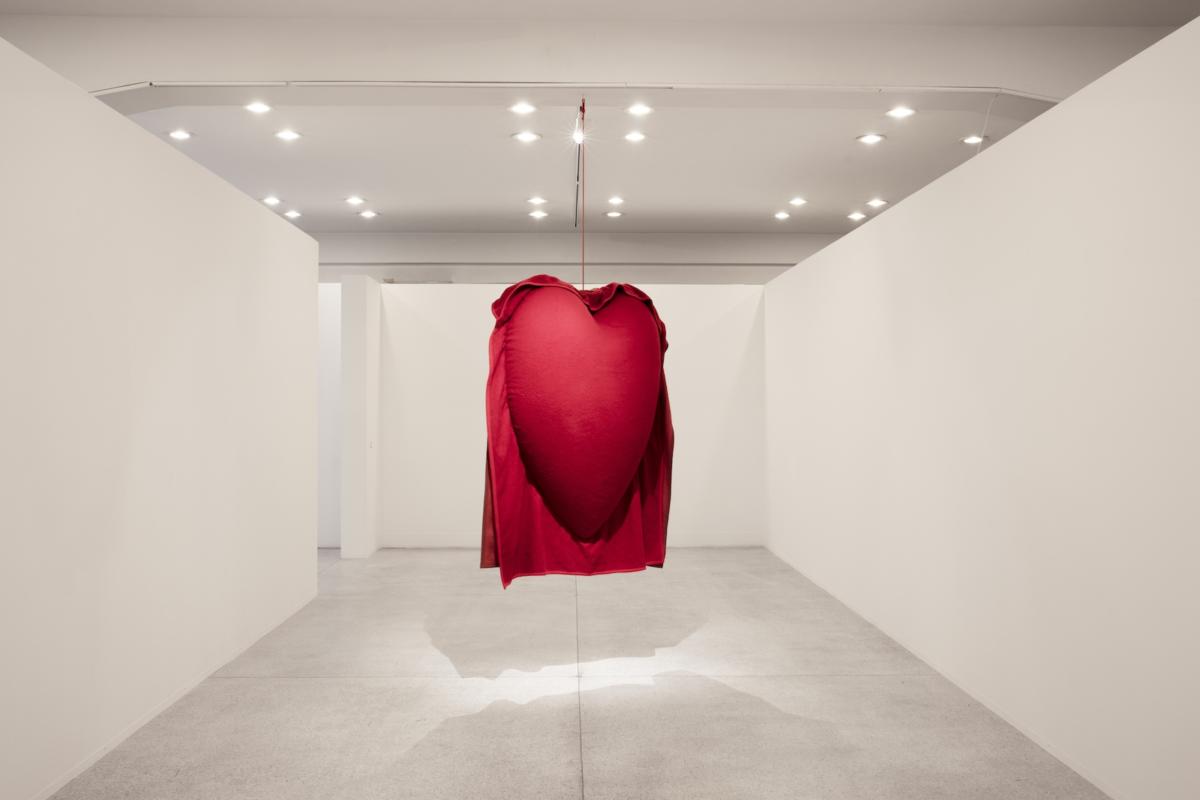 Since the late 1990s, Petrbok's painting has undergone a gradual change in form, mainly in colour, but also in compositional innovation. The space creating the framework for the inception and development of a painting is often a specific interior or even a reflection of the place in which the painting will be installed. This approach provides a partial explanation and justification for Petrbok's alchemic manipulations with his motifs (banners, state symbols, intimate family motifs etc.). While working on a painting, Jiří Petrbok proceeds like a musical composer, placing individual tones side by side and then gradually adding or removing them to try various harmonies and chords. The musical character of these paintings is intense and straightforward, ranging from the sounds of silence and minimalist monotony to a symphonic storm. On the other hand, his cycle Banners stakes a clear position in the contemporary emptiness of official symbols.
The exhibition consists of four basic themes linked by the concept of home, from a purely personal level to a more general perception of home as a specifically defined place. As this locus gradually expands, we go from privacy to a world that is rich but also less defined, mysterious, even horrifying. The exhibition focuses on newer artworks that are being publicly displayed for the first time.
Imprint
See also