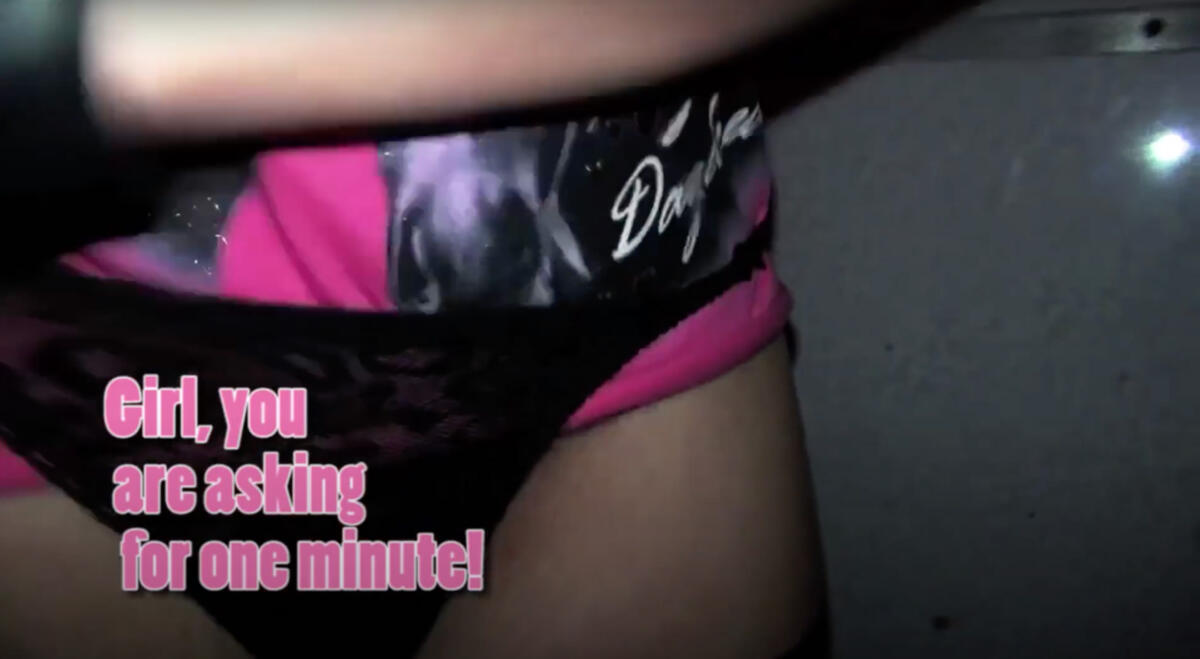 After the high-profile global movement #Metoo, which in Ukraine developed a broader framework #яНеБоюсьСказати ("iAmNotAfraidToSpeakout", an anti-violence against women campaign on Facebook in Ukraine), the cultural world began revising fixed standards, laws and communication frameworks. This text will discuss the boundaries of feminist criticism and acceptable provocation in Ukrainian art using the example of works by Ukrainian artist Sergey Bratkov, whose artistic practice is based on provocations and fast reaction to  social and political transformation.
Sergey Bratkov (born 1960, Kharkiv) is a world-renowned artist, having participated in the Venice Biennale (2005, 2007), Sao Paulo (2002), and Manifesta (2004). In the 1980s he was a member (together with Misha Pedan, Boris Redko, Volodymyr Starko, Igor Manko, Leonid Pesin, Konstantin Melnik) of the Kharkiv art group "Gosprom", and in the early 1990s he co-founded "Fast Reaction Group" (together with Boris Mikhailov and Sergiy Solonsky, with the participation of Vita Mikhailov). His creativity is often provocative, and his work has always been met with mixed reactions, including protests for accusations of sexism and pedophilia, or a number of other criticisms, from some in the feminist community. His work Khortytsia (2009) was sent for review to the Commission on Morality in Ukraine in 2010, when it was examined during transportation across the Russian-Ukrainian border. In the same year, activists from FEMEN intervened at the PinchukArtCentre in Kyiv, where that same work Khortytsia (2009) was exhibited.
A girl in a Ukrainian national dress, lying on her back with her legs apart and her pubis open, seems to be showing her submission. The photo was taken by the artist on the island of Khortytsia (a cultural and national symbol of Ukraine) on the Dnieper river and is a criticism of the stereotypical representation of Ukraine as a sex tourism destination. Bratkov was making a point that Ukrainian culture is represented on the international arena exclusively through ethnographic or sexual patterns, and opposed the cultural lumpenization of society. Consequently, his work is a political criticism of the state's cultural policy after the 1990s. Critic and film director Oleksiy Radynsky wrote: "This photo, taken in 2009, has absorbed the key contradictions of the present times, which are preoccupied with an unhealthy persecution of shameful representations, but unable to cope with its own obscene core."[1]
Arriving at the art center, FEMEN activists[2] undressed to their underwear, and wearing Ukrainian national headdresses and sunglasses, held posters declaring "Ukraine is not a vagina!", and did a photoshoot on the floor near Bratkov's Khortytsya. In one of the photos they also spread their legs, choosing quite provocative poses. "We do not like to be insulted. And this picture, and the exhibition as a whole, is offensive to Ukrainian women and to Ukraine!" the FEMEN activists and curator of the program "Ukraine is not a brothel!" Oleksandra Shevchenko is quoted in the Ukrainian magazine "Focus". Criticizing Bratkov for excessive exoticizing, sexualizing, and objectifying women and the country, the activists themselves choose the same tools: looseness, excessive sensuality, the naked body, and ethnographic motifs. It is as if the woman from Bratkov's photo stepped out of  the art object and  protests against herself.
What is the difference between the provocation in Bratkov's work and the strategy of FEMEN activists? For Bratkov, unlike FEMEN, publicity is not important. He addresses the viewer one-on-one. Members of the feminist movement create shows for television and the press, referring exclusively to the media and the screen.
In Kharkiv's late Soviet photography much attention is accorded to the female body. And this is more a story about the body, not about the woman as such, or her personality or interests. Only in a few photos by different authors do we see a person, rather than a body constitution. Most researchers who have studied Kharkiv photography insist on the close connection between the representation of the body and political and social issues: indeed, it was a time when changes were not yet noticeable, but a desire for change was already in the air. It is unlikely that the artists perceived their work as an illustration of Foucault's ideas on biopolitics, but intuitively they chose the body to represent certain ideas. Objectification of women is definitely present in the work of some artists from Kharkiv photography. In a public conversation[3], photographer Roman Pyatkovka tells the Ukrainian feminist Valeria Zubatenko that such an attitude is real. The artists were inspired by women and the female body in particular.
For Bratkov, the body is a key element, too. However, he does not only exploit other people's bodies, he himself actively uses his own body to create works of art. Using performance methods and provocation, together with other members of "Fast Reaction Group" he created provocative and ambiguous political works in the early 1990s. His later solo works are also based on bodily experience (we are mostly speaking about his joint videos with his older brother).
As in his collective practice, in his solo works the artist unequivocally takes the side of minorities – the homeless, children, those defeated in war, miners, and women as well. He speaks about their problems on their behalf or engages them in a discussion. For example, with his work Princesses (1996), Bratkov was the first in the post-Soviet artistic community to talk about authoritarian reproductive violence and exploitation of the female body through childbearing. This is a series of portraits of women, clients of a reproductive center, who are sitting on chairs with their panties down, holding sperm samples – their future children. Bratkov said that the majority of the donors in the center were former military personnel, but that information was not shared with the female clients. "These women really wanted to have children, they dreamed of conceiving from princes, and it turned out they did from soldiers," – the artist himself commented on this work. However, this work is not just about talking through exceptionally taboo topics related to women's rights. In 1996, Bratkov was living between Moscow and Kharkiv, and much of his criticism concerned both the Ukrainian and Russian milieu. It is worth remembering that in 1996, the first Chechen war was in its second year, and Grozny, the capital of the Chechen Republic, had been destroyed. A country constantly at war always needs new soldiers, new people who will give their lives for the State. So, Bratkov's Princesses series has strong political connotations and includes criticism of violence. Could the artist have created an equally strong image using a male body, or without featuring the body at all?
War and victory resounded in Bratkov and in works of other artists. In particular, the series If I were a German (1994), created by the Fast Reaction Group, where Bratkov, Mikhailov, Mikhailova and Solonsky try on the role of winners during the Second World War. Perhaps, this artwork is even more provocative than Princesses, as it revisits our national past and our relationship to great heroic narratives. According to Bratkov,  provocation is a tool with which you can get to a person's heart, "his neurosystem". "People have developed a thick protective layer of rejection and apathy, and this tool still works. In any case, I think so. Of course, there is a medical axiom in this: do not harm, do not touch on any things related to gender or nationality", says the artist[4].
In 2020, Sergey Bratkov became a nominee for the Shevchenko Prize, a state prize awarded for achievements in Ukrainian culture. He was nominated for his work Empire of Dreams, in which the artist reflects on the post-Soviet generation, warriors, lost illusions, old age and death. The work consists of collages (photo prints on duvet covers) and a video with the artist's brother, who is counting his years. This work is no less socially critical than the previous ones, because in fact it speaks of what happened to the generation of Soviet people in independent Ukraine. In this work, we witness both the irony and sadness experienced by people who find themselves on the edge of life.
Like Bratkov, young artist Alina Kleytman works with such extremely provocative topics. Her  provocative images now fit into newer forms of gender theory and feminism, including object-oriented feminism. Kleytman is a Kharkiv artist of a new generation and a follower of Bratkov. Common features for both artists are performativity, provocation and corporality, which never fail to undermine established stereotypes, social, cultural and political clichés. Kleytman's heroine savours her beauty and excessive sexuality, but at the same time does not allow men to be too close. Playing with "female themes", the artist talks through painful relationships with parents, issues of beauty and aesthetics, survival, and international politics. Her woman also takes off her panties, but this time not to show the world her genitals, but to hide money or contraband inside them in order to transport it across the border. Kleytman is now working on new topics pertinent to Ukraine today. And Bratkov's works, unfortunately, have not lost their relevance either. The Russian Federation continues to start wars, one of which is going on in eastern Ukraine. As for the issue of women's rights – it is becoming relevant again due to the conservative turn in Europe.
When reviewing established canons with a criticism of violence, we need only to remember what means of communication we use to do it. Are we replacing one kind of violence with another? Today's art is surprisingly agenda-driven, both socially and politically. The framework of established norms and prohibitions is very fragile. Art is often questioned and subjected to censorship. At the same time, the language of artistic imagery is a strong argument in the struggle against hatred and social injustice. And if this language is capable of changing communication, influencing political decisions in a constructive way, influencing the viewer, forcing him to think about humanistic questions, – is there a difference then whether this work was created by a male or a female artist?
I am writing this text from the perspective of a woman who researches the context of Ukrainian contemporary art. My research interests are related to the image and representation of women in art. And each time I feel angry when I  find out that the artistic field seems to have squeezed another women artists out of it. However, I have a deep respect for art that touches on gender and social issues and offers discussion. Today, Ukrainian art is rethinking its history. However, this rethinking coincides with global challenges and trends. How do we look at art and controversial provocation? Transgression and rebellion – are distinguishing Ukrainian art of the 1990s from other periods. During this time artists created vivid images that made their way deep under the skin of society. Perhaps today such a provocation requires certain contextual explanations. But this contextualization does not diminish the relevance and power of the produced image.
Kateryna Iakovlenko works at the Research Platform of the PinchukArtCentre.
The article was written for the project Kharkiv School of Photography: From Soviet Censorship to New Aesthetics, implemented within the program UkraineEverywhere of the Ukrainian Institute
---
[1] Oleksiy Radynsky, Ukraine as a vagina, "Media Detector", February 10, 2010
[2] The FEMEN feminist group existed from 2010–2013. In addition to the gender and feministic agenda, the women actively criticized political and economic laws, as well as international politics. The members of the group performed topless, but with elements of Ukrainian folk costume. The participants were spotted at rallies in support of pro-Russian political regimes. In particular, they spoke in support of the arrest of Yulia Tymoshenko, or against Petro Poroshenko. It is symptomatic that the group's activities coincide in years with the activities of President Viktor Yanukovych.

In general, activists' actions are controversial and often criticized by other feminist organizations. Today, one can really perceive their actions as insulting and stereotyping the image of the feminist movement, where the feminist must be naked.
[3] See: https://www.youtube.com/watch?v=Vgc9UZ9Xbow
[4] See: https://lb.ua/culture/2020/02/19/450158_sergey_bratkov_sorok_let_nazad.html
Imprint
See also