'Selfminerals / Under My Shoe' by József Csató at aqb Project Space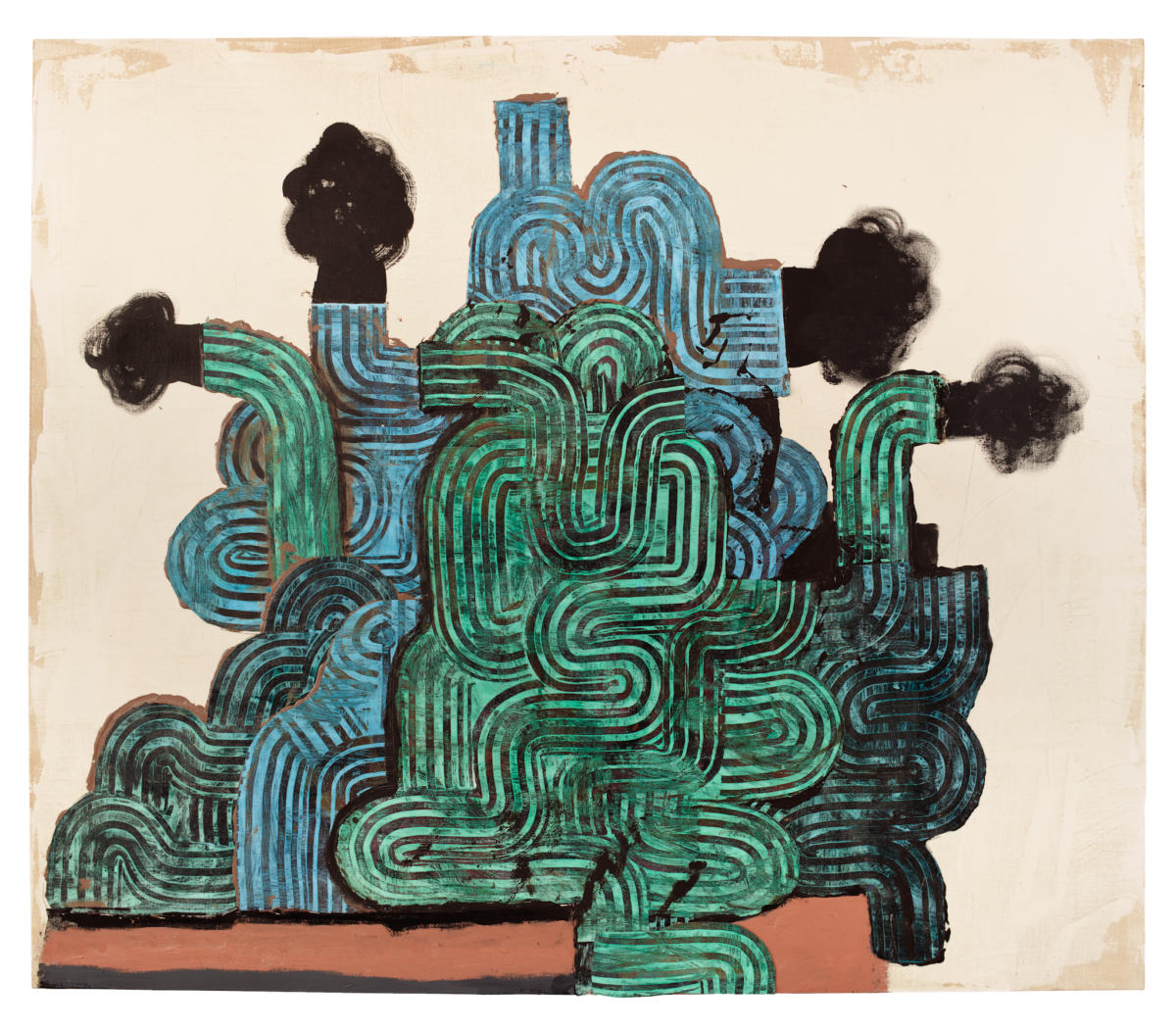 József Csató's latest exhibition presents his "self-mineralogical" collection of the past few years as material evidence of the scientific field made up by the artist. The exhibition comprises paintings, collages and a site-specific installation suited to the aqb Project Space.
The term "self-mineralogy" has several definitions. The simplest one is the following: similarly to rocks, certain oeuvres of painting are also characterised by a transformation of the "surface". In Csató's painting, these processes are more readily visible to the naked eye, owing to his research of several years. This research focuses on the possibility of giving rise to a new means of visual expression, made possible by the intensification of abstract expression in his painting as opposed to the figural depiction that has hitherto characterised his art.
As a result, besides his usual oil on canvas paintings, the collage technique and its three-dimensional versions have a dominant role in the exhibition. The sculptural, amorphous objects provide a (literally) solid visual progress report on the current achievements of this new branch of science.
But what is under Csató's shoe?
Imprint
See also