Salon Jelisaveta: True hell comes from within – Jelisaveta Rapaić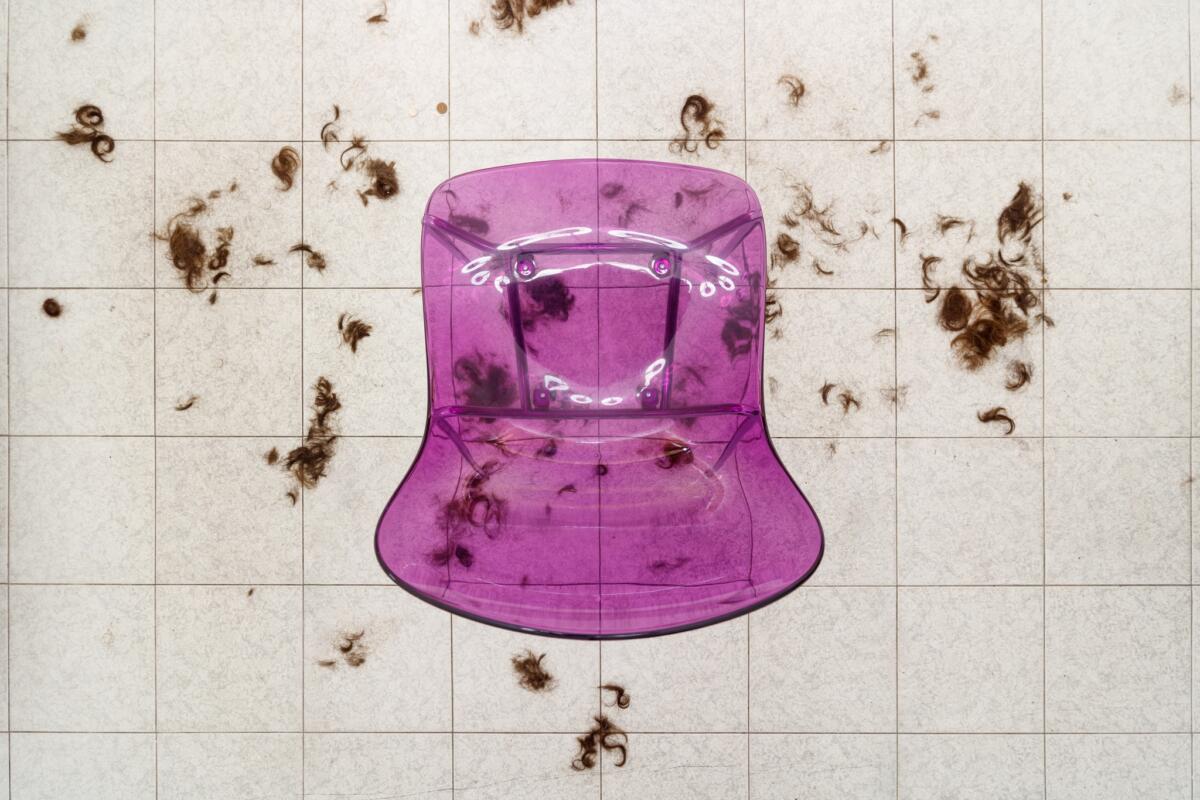 Salon Jelisaveta is opening its door and inviting you to get ready for doomsday! Come spend your day in a beauty sanctuary, ease your mind and prepare for what's to come. We promise you will leave re-freshed and ready to conquer the world's unpleasantness. 
Living in a world that's constantly facing catastrophes, wars and in which only the top 10% have access to all the resources while the majority is struggling and can't even afford housing, is exhausting. Life hurts us every day and we're trying to find ways to cope. Some of us are fortunate enough to afford therapy, some of us are writing journals, listening to self-help podcasts or doing yoga. Some of us are in denial. But we're all trying to stay afloat in every way possible. 
Not wanting to get affected by any of these situations is okay. Turning your mind off of this and focusing on yourself is fine. The weight of the world is not only on your shoulders. We're all in this together. And we're inviting you to take a bit of rest before stepping out into the cruel world again.
The solo exhibition of Jelisaveta Rapaić features a site-specific installation that serves as a beauty room. Beauty both destroys and elevates our self-confidence and Jelisaveta is coming up with her own version of such space that is based on all kinds of contradictory feelings. Here, as well as in her other works, Jelisaveta works with a dose of irony and appropriates a space that is soothing and lovely, but also concerning and dark at the same time. Yes, it is a beauty room, but what are we getting ready for here? Recharging so that we can face all the distress again? And how long are we willing to put up with all of this? 
We're inviting you to appropriate the space, just like Jelisaveta. Use it as you wish: get ready for your date, take pictures with her (de)motivating quotes or just peek through the window. This is the place where you can put your emotional baggage down for a while. It's your space now, take it or leave it.
Jelisaveta Rapaić is a cultural worker and an interdisciplinary artist, currently working as a public program curator and PR for Kunsthalle Bratislava. She has gained her Bachelor's degree of design at the Textile Design department of the Faculty of Applied Arts, in Belgrade, SRB (2019) and her Master's in Fine Arts at the studio VVV of Intermedia at Academy of Fine Arts and Design in Bratislava, SK (2021), during which she participated in a student exchange program at KASK & Conservatorium / School of Arts Gent, BE (2020) at the Media Kunst and Performance studios. In 2021 she took part at the Cite Internationale des Arts, artist residency in Paris, FR. Her visual language is comprised of video, object, installation, in combination with traditional mediums and textile techniques. She often uses dysfunction, humour, escapism and familiar tropes to communicate on topics intertwined with high pressure contemporary culture anxieties such as wellness, environmental anxieties, wage making and womanhood; often falling back on the critique of coping mechanisms and false care systems. 
Imprint
See also