'Rock, Paper, Scissors' at Stone Projects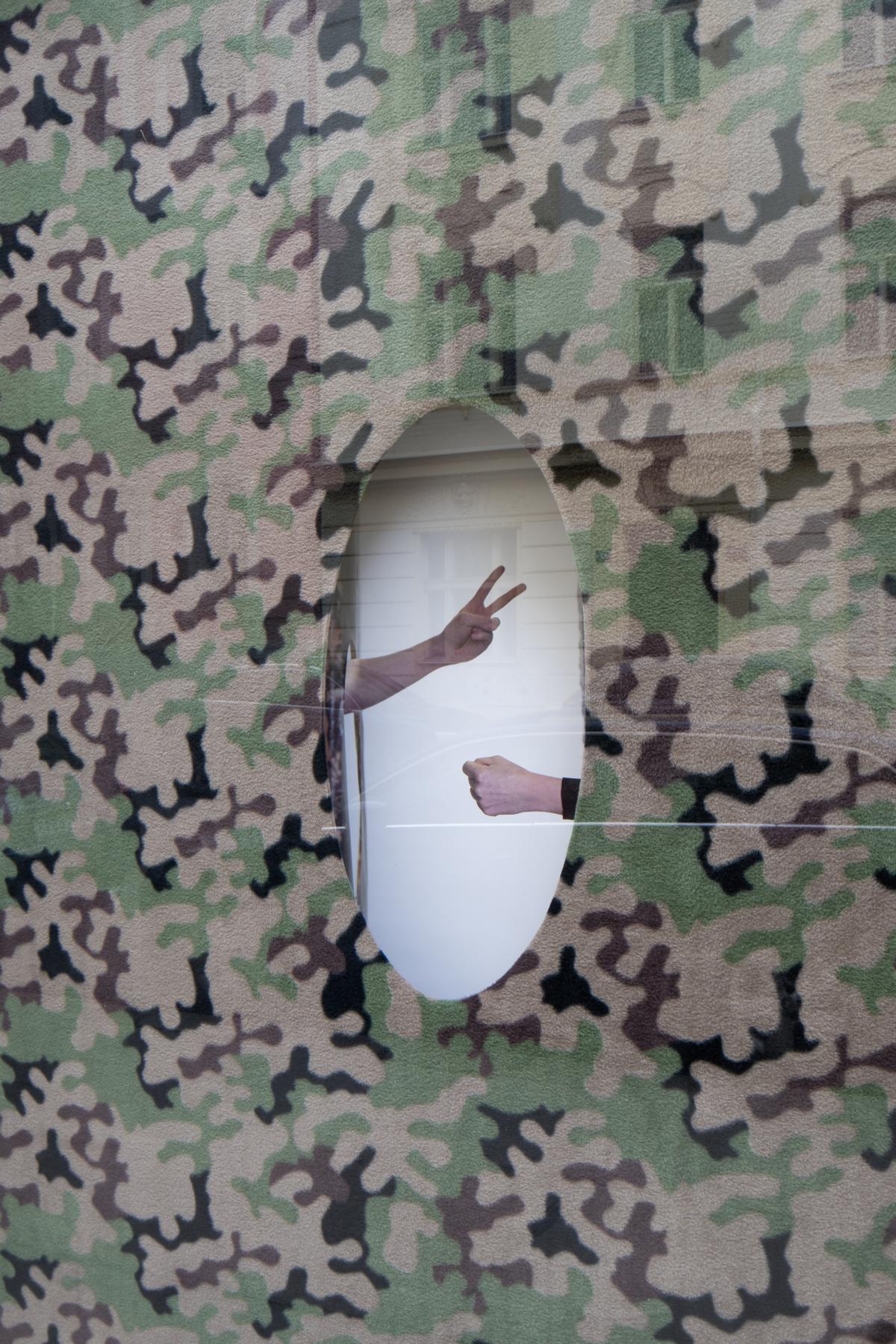 Jiří Kovanda (1953) is one of the most prominent figures in contemporary Czech art. He achieved international acclaim particularly with his events and interventions dating from the 1970s and ´80s. J. Kovanda´s works are represented at prestigious art exhibitions internationally recently, for example, gb agency Paris, Progetti per l'Arte, Firenze, Narodni Gallery Prague, Fait Gallery in Brno, National Museum of Contemporary Art in Bucharest, Daadgalerie in Berlin , Museo Reina Sofia – Palacio de Cristal in Madrid, the Tate Modern in London or the display Documenta12 in Kassel. In addition to maintaining an active, international career as an artist, J. Kovanda is also a respected educator as he continues to influence and encourage generations of emerging artists.
We are very pleased to present Jiří Kovanda together with his students Robin Seidl (1994) and Ivana Zochová (1983). I. Zochová works as the assistant of the Studio of Performance headed by Jiří Kovanda at the University of J. E. Purkyně in Ústí n. Labem, her work was shown on the exhibitions at CCA in Prague, Museum of Modern Art Olomouc, GASK Kutná Hora and others. R. Seidl is currently student of the Studio of Performance at the University of J. E. Purkyně in Ústí n. Labem and of Studio of Intermedia Work of Dušan Zahoranský and Pavla Scerankova at The Academy of Fine Arts in Prague. His work was already shown on numerous group exhibitions, for example at CCA, Topičův salon in Prague, E. Filla Gallery Ústí n. Labem.
Imprint
See also