'Półpiętro' by Piotr Łakomy at Le Creux de l'enfer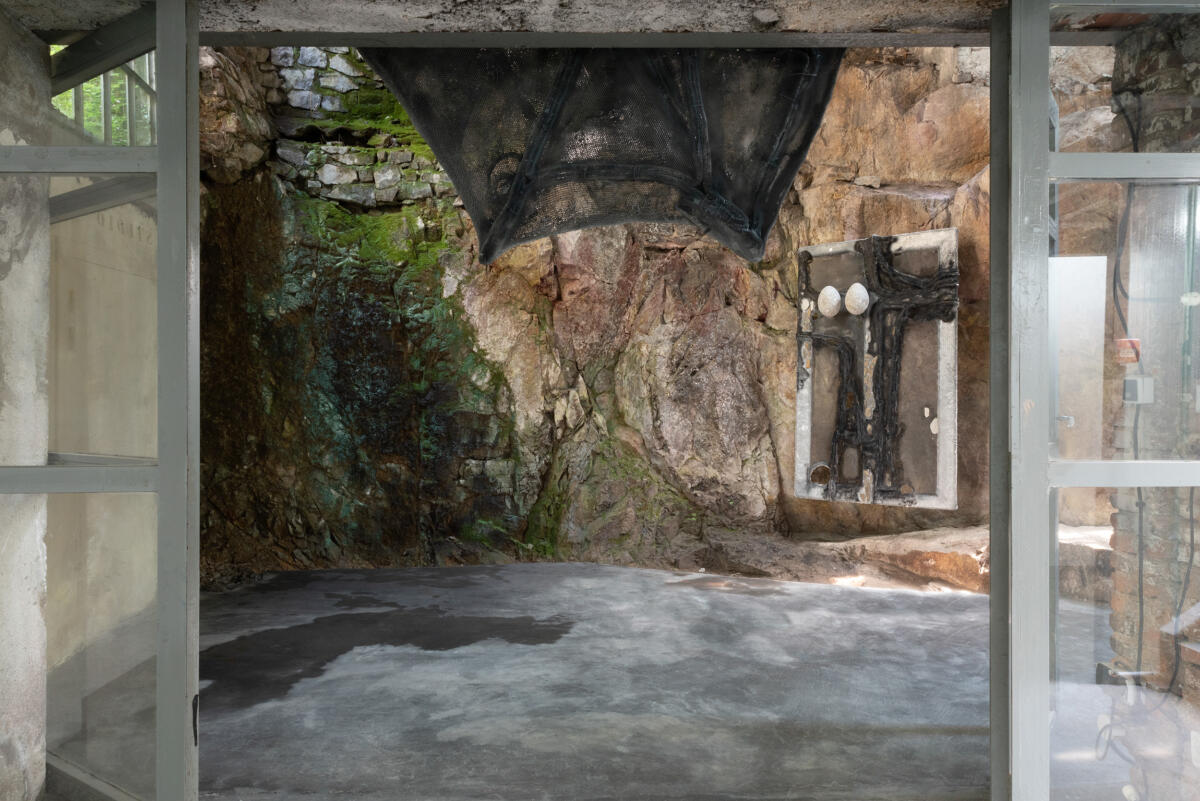 The literal translation of Półpiętro in english means 'Half-floor'.
Półpiętro is an attempt to record and give thoughts rather than concrete idea a space to materialise. It is not a contrived project, nor is it a presentation of a final product; instead the thoughts and their forms are fluid, continuously in flux dependent on a particular time and a place.
When words are lacking sculptures, paintings, objects appear, taking their place. It is a transitory space, never permanently inhabited. Geological traces of ancient habitats appear on the rock walls, past architectural scriptures of floors, and rooms are etched, charting the movements and lives of their former inhabitants.
How to save a human-size horizon behind closed doors? "Indoor Horizon", 2021
Vertical roof that no longer protects us? "Broken Roof ", 2010
House that grows from the inside? "6B Growing", 2021
Półpiętro invites you to the 7th and half floor but this time it's in my head, not John Malkovich's.
P.Ł.
08.05.21, Thiers, France
***
Piotr Łakomy in his practices explores the relationship between the human body, architecture, and the environment. Influenced by the rationalism of Le Corbusier and the biomorphism of Frederick Kiesler, the artist uses both organic and industrial materials in his work. Within Lakomy's structures he regularly folds panels of aluminum honeycomb—a material used in the aerospace and construction industries—in a way that suggests a natural formation. Organic materials such as ostrich eggs often appear in his work, the artist refers to the sphere as a fundamental architectural form and as a shelter for life. Traces of life and death are suggested through the modification of body bags; bags are melted together, while a skeletal frame is left behind by the insertion of bamboo, umbrella and tent poles, speaking of both the body and the built environment.
Imprint
| | |
| --- | --- |
| Artist | Piotr Łakomy |
| Exhibition | Półpiętro |
| Place / venue | Le Creux de l'enfer, Thiers, France |
| Dates | 12 June – 26 September 2021 |
| Index | Le Creux de l'enfer Piotr Łakomy |
See also