'Exercises in Freedom. Polish Conceptualism 1968–1981' at Staatliche Kunstsammlungen Dresden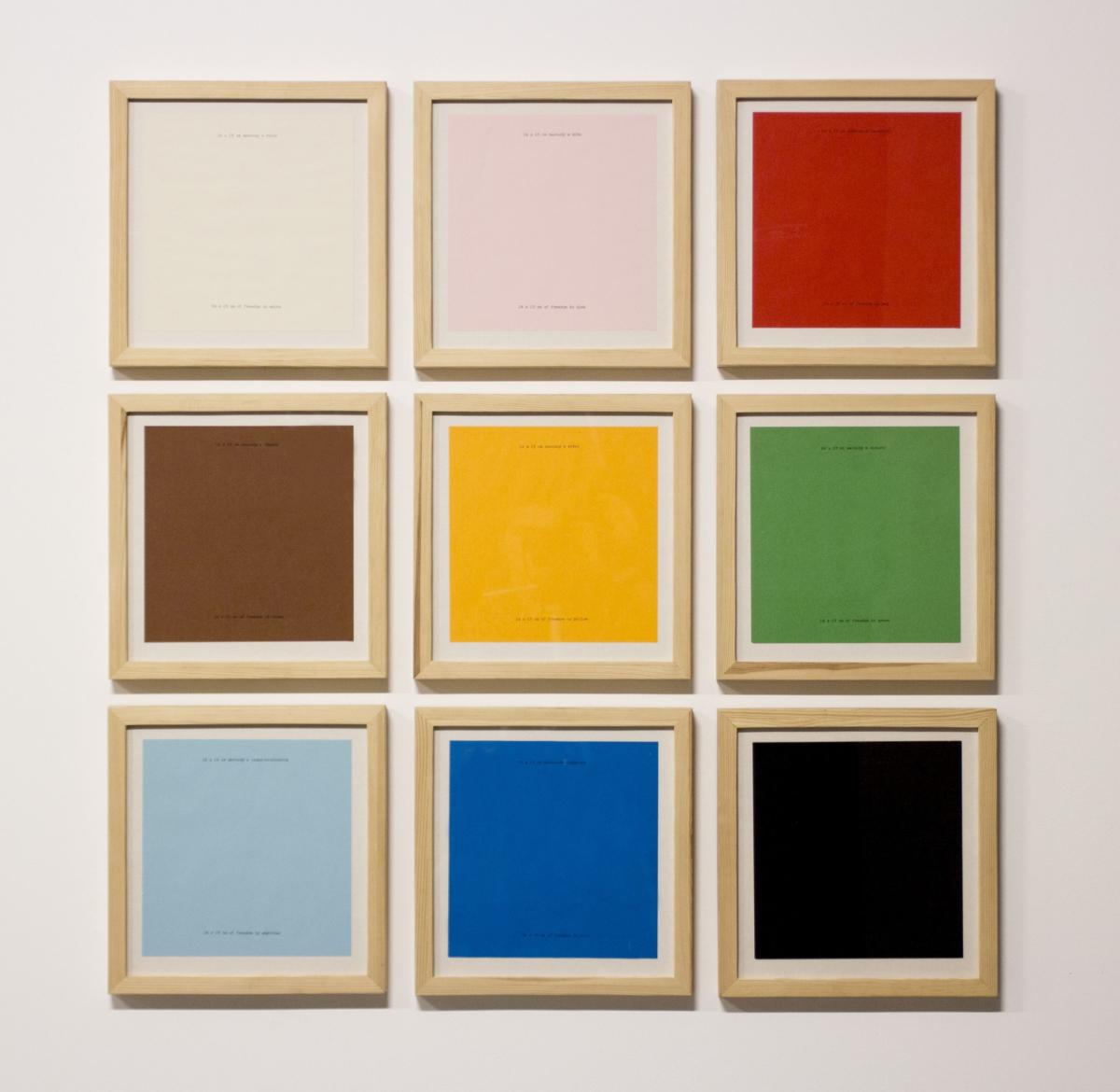 The art created in Poland during the 1960s and 70s is marked by a diversity and openness of artistic positions unparalleled anywhere else in socialist Eastern Europe. It unfolded, unlike in most neighbouring socialist countries, almost entirely unimpeded by the state. Engaging with its own modernist tradition and with artistic currents in the West, Poland developed its own independent and interconnected conceptual art scene at an international level, which, however, has remained almost completely unknown in Germany up to now.
It has been 50 years since the epoch-making year of 1968, when social protests erupted in Poland as they did in other places, and 100 years since the founding of the Second Polish Republic. This anniversary offers a special opportunity for the Staatliche Kunstsammlungen Dresden (SKD) to contribute to their self-assigned task of bringing attention to artistic positions in Eastern Europe.
The exhibition Exercises in Freedom. Polish Conceptualism 1968–1981, which runs from 29 June to 23 September 2018 at the Kupferstich-Kabinett, presents the stages and protagonists of Polish conceptual art. The main focus is on the time from the late 1960s to 1981, when martial law was imposed with the goal of suppressing the democratic movement emerging from the Solidarność labour union. The approximately 150 works on show, including works on paper, drawings, photographs, films and documents, present a range of positions from social and institutional criticism to analyses of images and language. The presentation comprises works by Włodzimierz Borowski, Andrzej Dłużniewski, Stanisław Dróżdż, Zdzisław Jurkiewicz, Barbara Kozłowska, Jarosław Kozłowski, Edward Krasiński, KwieKulik, Natalia LL, Roman Opałka, Ewa Partum, Józef Robakowski, Jerzy Rosołowicz, Ryszard Waśko, Krzysztof Wodiczko and Agnieszka Polska.
All sixteen artists in the exhibition shared the attitude that the innovative spirit of the artistic and social departure which could be felt in the West and East after 1960 could be put in the service of a fundamental extension of the conception of art. These artistic actors were given a relatively great degree of freedom by the state as long as they did not openly agitate against the communist system. For this reason, it was possible to build a largely independent network of galleries, art festivals, groups and international initiatives between Warszawa, Łódź, Poznań, Wrocław and other urban areas. The works and activities of the artists can be understood as anti-authoritarian resistance and exercises in freedom.
Imprint
| | |
| --- | --- |
| Artist | Włodzimierz Borowski, Andrzej Dłużniewski, Stanisław Dróżdż, Zdzisław Jurkiewicz, Barbara Kozłowska, Jarosław Kozłowski, Edward Krasiński, KwieKulik, Natalia LL, Roman Opałka, Ewa Partum, Józef Robakowski, Jerzy Rosołowicz, Ryszard Waśko, Krzysztof Wodiczko, Agnieszka Polska |
| Exhibition | Exercises in Freedom. Polish Conceptualism 1968–1981 |
| Place / venue | Staatliche Kunstsammlungen Dresden |
| Dates | June 29 - September 23, 2018 |
| Website | www.skd.museum/en |
| Index | Agnieszka Polska Andrzej Dłużniewski Barbara Kozłowska Edward Krasiński Ewa Partum Jaroslaw Kozlowski Jerzy Rosołowicz Józef Robakowski Krzysztof Wodiczko KwieKulik Natalia LL Roman Opałka Ryszard Waśko Staatliche Kunstsammlungen Dresden Stanisław Dróżdż Włodzimierz Borowski Zdzisław Jurkiewicz |
See also