[EN/IT] 'Buona Fortuna' by Diana Lelonek at Fondazione Pastificio Cerere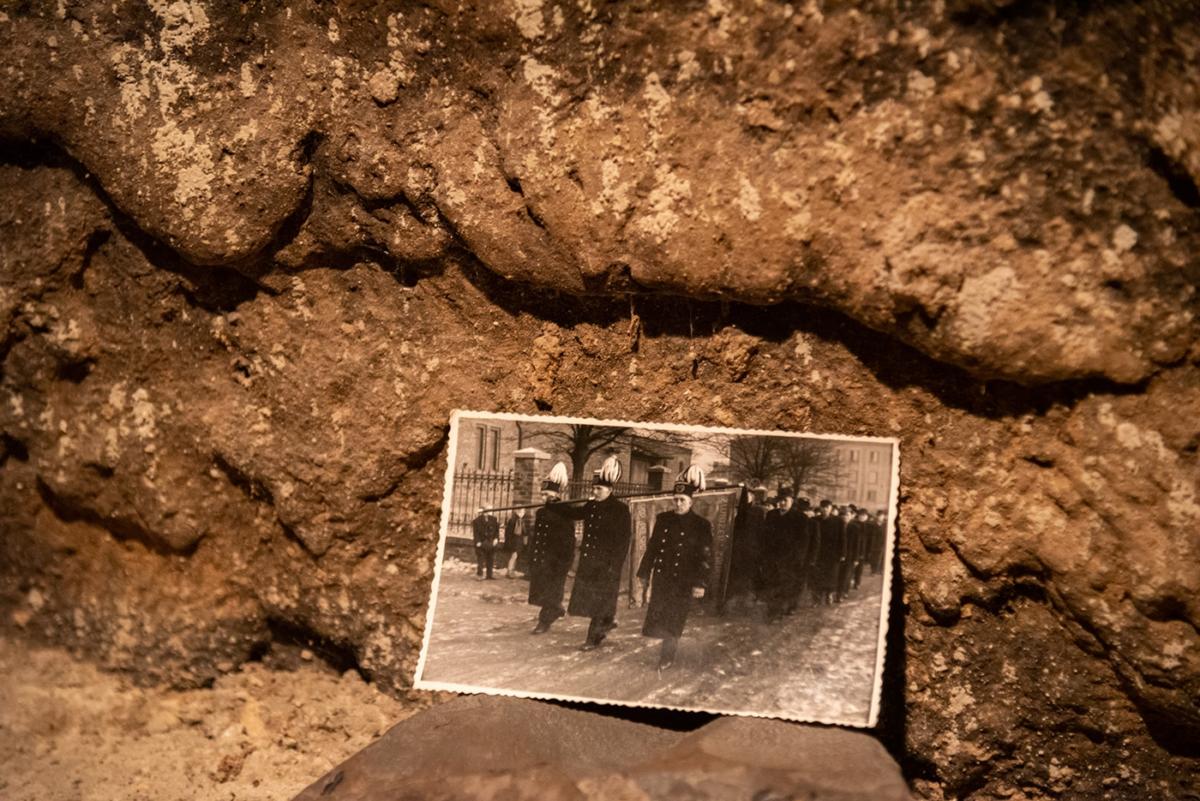 [EN]
Fondazione Pastificio Cerere and the Polish Institute in Rome present Buona Fortuna, Diana Lelonek's first exhibition in Italy, curated by Jakub Gawkowski.
This exhibition, just like a laboratory, consists of samples. Selected fragments of broad and often long-term art projects of Diana Lelonek are presented in sequences, offering a glimpse into the artist's model of work. Either to be mixed or considered separately, all the samples connect to reoccurring environmental questions about the transforming borders between natural and cultural realms, which occupy the artist. The presentation of artist's work in gallery space is complemented by the newest pieces dedicated to the underground Spazio Molini.
A sincere wish, a greeting, or a forced courtesy—the title of the exhibition evokes a wide range of social situations, but also points to the belief in the mysterious fate, the fortuna which shapes the world we live in. In the practice of Lelonek, this belief in the omnipotent fate is replaced by the need to explore the world as it is, and how it transforms through human actions. Evolutionary theory, non-human intervention into the scientific canon, trash which turns into life, the melting Glacier, and the last breath of industrial coal-based culture… In Lelonek's work all those threads bind together to reveal the network of dependence between the species, and to picture a possible horizon of a common coexistence.
In the new installation dedicated to Spazio Molini, the figure of Saint Barbara usually carried by the miners marching on Saint Barbara's Day is replaced by different species of ruderal plants— those which are first to colonize disturbed lands of former mines and abandoned industrial areas. Bringing back life to dry, post-industrial grounds, those plants also carry symbolic, magical and medical use in folk tradition. By connecting cultural rituals to the deep history of coal formation and to natural folk knowledge, Lelonek creates a prototype searching for a new model of the post-industrial culture, in which the intimate connection with earth replaces extractivist perspective and exploitation.
Exhibited work and sound installations were realized in collaboration with Denim Szram, Tomasz Partyka and Bartosz Zaskórski.
[IT]
La Fondazione Pastificio Cerere e l'Istituto Polacco di Roma presentano Buona Fortuna, prima personale in Italia di Diana Lelonek, a cura di Jakub Gawkowski.
Questa mostra, proprio come un laboratorio, è composta da campioni. Frammenti selezionati di progetti artistici più ampi e spesso a lungo termine di Diana Lelonek sono presentati in sequenze, offrendo uno sguardo sul modo di lavorare dell'artista. Tutti i campioni, sia visti nell'insieme che che considerati separatamente, si collegano a ricorrenti domande che l'artista si pone sui confini in trasformazione tra regni naturali e culturali. La panoramica sul lavoro dell'artista esposta nello spazio superiore del silos è completata dalla più recente produzione presentata nei sotterranei dello Spazio Molini.
Un desiderio sincero, un saluto o una cortesia forzata: il titolo della mostra evoca una vasta gamma di situazioni sociali, ma indica anche la credenza nel misterioso destino, la fortuna che modella il mondo in cui viviamo. Nella pratica di Lelonek, questa convinzione nel destino onnipotente è sostituita dalla necessità di esplorare il mondo così com'è, e come si trasforma attraverso le azioni umane. Teoria evolutiva, processi non determinati dall'intervento umano, spazzatura che si trasforma in vita, lo scioglimento dei ghiacciai e l'ultimo respiro della cultura industriale basata sul carbone… Nel lavoro di Lelonek tutti questi fili si legano insieme per rivelare la rete di dipendenza tra le specie e per immaginare un possibile orizzonte di convivenza comune.
Il giorno di Santa Barbara, comunemente noto come Barbórka, è una festa tradizionale dedicata al lavoro in miniera, accompagnata da sfilate, celebrazioni religiose e concerti delle orchestre di minatori. Questa giornata si celebra nella regione mineraria polacca dell'Alta Slesia, in cui l'artista è cresciuta. Nell'installazione, la statua della Santa, solitamente trasportata dai minatori, è sostituita da piante ruderali, specie che per prime colonizzano le terre delle ex miniere e le aree industriali abbandonate. Oltre a riportare vita su terreni asciutti e post-industriali, nella tradizione popolare queste piante hanno anche un valore simbolico, magico e medico. Il lavoro collega la conoscenza popolare e i rituali culturali alla profonda storia della formazione del carbone. L'istallazione invita alla ricerca di un nuovo modello di cultura post-industriale, in cui l'attività estrattiva è sostituita dall'intima connessione con la terra e non dal suo sfruttamento.
L'oggetto in legno è stato costruito da Tomasz Partyka. Le installazioni sonore sono realizzate in collaborazione con: Denim Szram, Bartosz Zaskórski.
Imprint
| | |
| --- | --- |
| Artist | Diana Lelonek |
| Exhibition | Buona Fortuna |
| Place / venue | Fondazione Pastificio Cerere, Rome |
| Dates | 7 February – 9 April 2020 |
| Curated by | Jakub Gawkowski |
| Photos | Eleonora Cerri-Pecorella, Andrea Veneri |
| Index | Diana Lelonek Fondazione Pastificio Cerere Jakub Gawkowski |
See also