'Easy Ways Of Breathing' by József Csató at VUNU Gallery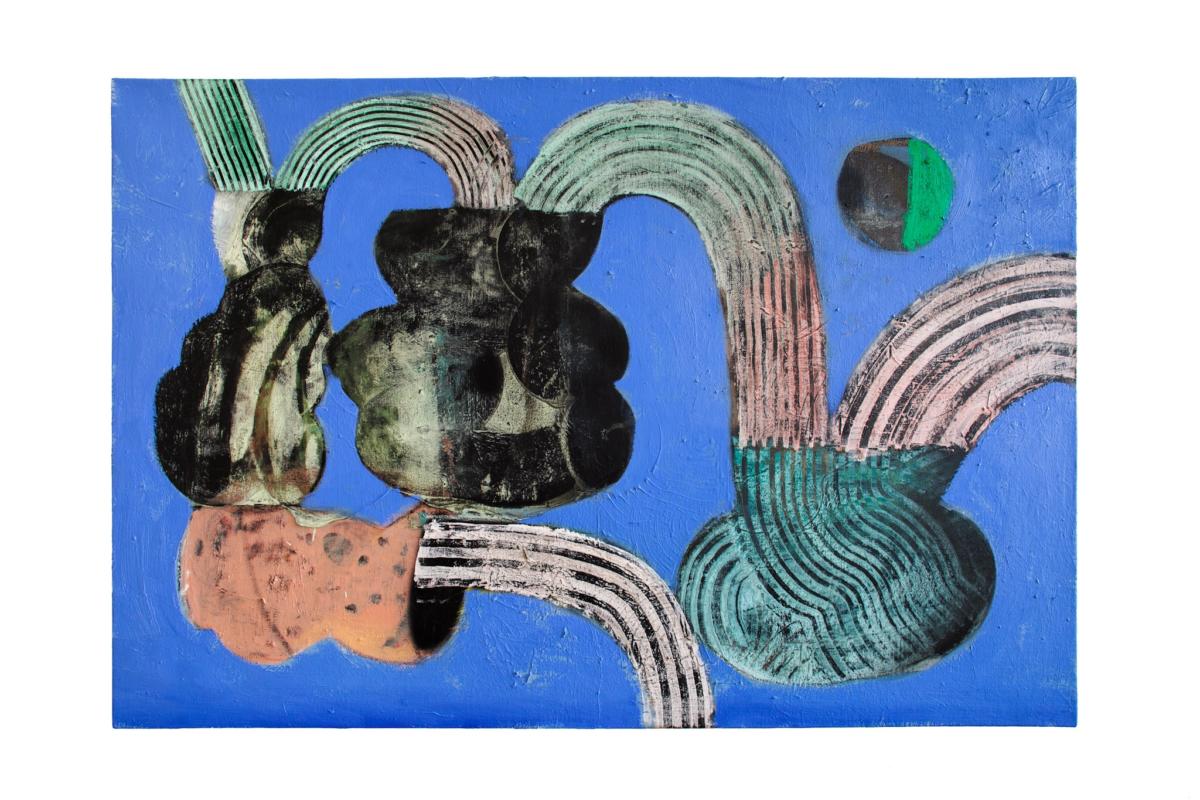 Useful tips
2. Feed the birds!
3. Run away if the glowing lava comes!
4. Respect flowers!
5. Ride the waves!
The artworks in József Csató's solo-exhibition "Easy Ways Of Breathing" are a wide selection of his recent works from 2018 until now that prestenting the artist's exploration on the field of external painting. Beside the tryptich "Breathe" installed on the floor of the gallery, you can see fresh still lifes and a site-specific object island for Csató's selfminerals completed by a large scale painting "Easy Ways".
(Hopefully not inhaled: The material of his works consists of layers encrusted on his palette, such as dried paint, pieces of canvas and paper, foils, silicon, wax, ash, graphite, glue, and dirt.)
József CSATÓ (b. 1980, lives and works in Budapest, Hungary) makes different experiments in the field of painting with the tool of classic methods. In his practice, Csató treats the color, the form and the story as something that equivalent factors. During his studies as a student of Dóra Maurer at the Hungarian University of Fine Arts, he upgraded his natural talent in terms of using the colors and connect it with his simple, sometimes ancient forms inspired by the nature. His bilingual visual communication is a constant flow between figurative ideas and abstract patches.
He is a three-time holder of the Gyula Derkovits Grant (2013, 2014, 2015), on top of which his work was acknowledged in 2013 with the Esterházy Art Award.
In 2017 he was the finalist of 3rd Award of European Painting – Frissiras Museum, Athens and invited to the residency programme of the Krinzinger Gallery, Vienna. His work has been included in group exhibitions at institutions such as Vasarely Museum, Budapest, Frissiras Museum, Athens and Kunsthalle, Budapest.
Don't forget to breathe!
Text by Peter Bencze
Imprint
See also