Case One – Escape and Its Consequences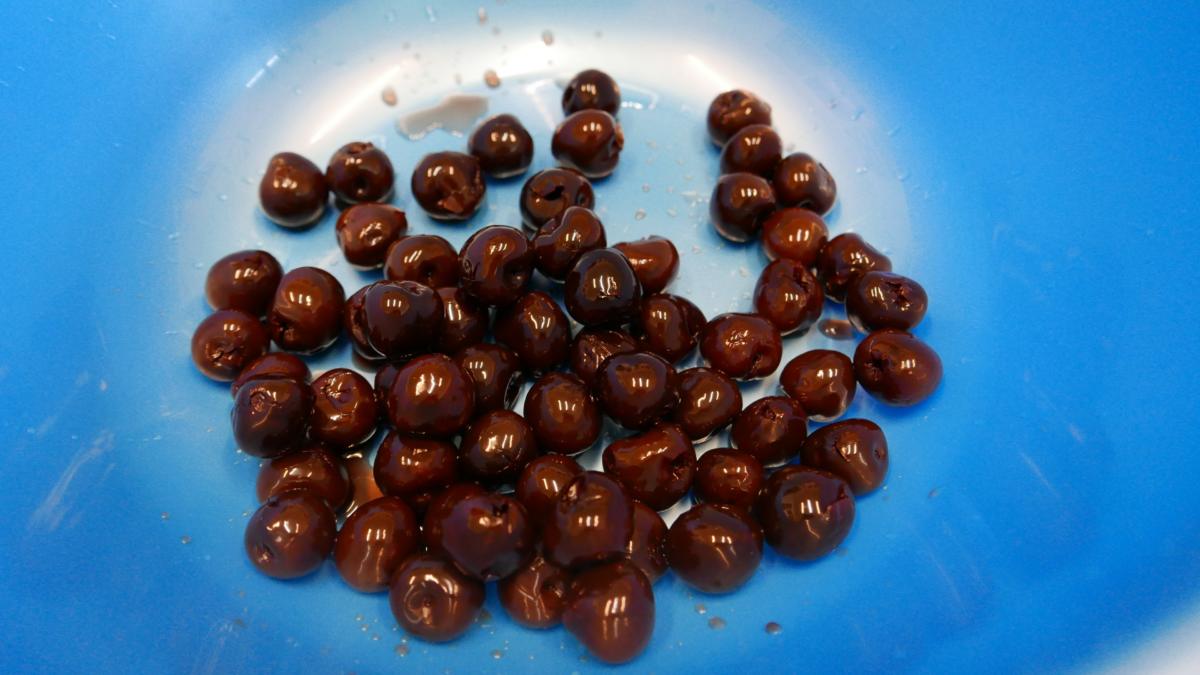 2.5 quintillion bytes (25³⁰) is the amount of data created daily by Internet users, i.e. 3.7 billion people in 1,440 minutes. Now carve out two minutes, roughly the time you need to brush your teeth. You are standing over the sink, looking in the mirror, the electric brush massaging your teeth. At exactly that time over 8 million people have activated YouTube, 6 million have used Google, 30 million are texting, a million have published pictures on Snapchat, and another million are tweeting. You are brushing your teeth and the bytes keep being generated. You will have your share today too, compressing the 1,440 minutes of your life in 0.5 gigabytes of data. You are probably wondering why I'm telling you all that. And I don't blame you. I forgot to add, by the way, that whilst you were improving your dental health, Amazon traded for a combined value of 0.5 million dollars. You roll your eyes, thinking: please, spare me this leftist-populist rubbish. Personally, you don't have a problem with Amazon or any other corporation making profit thanks to well-devised algorithms which extract information and connect it properly out of the sea of data, including yours. What results from it is a fairly useful conglomerate of customer-product connections. The algorithm, like a good waiter, brings your favourite dish, thanks to which you don't have to pore over a lengthy menu. In fact, it is then up to you whether you even accept the offer or not. A perfect deal – if you don't like something, nobody forces you to take it.
Or so you think. When Janet Vertesi, a Princeton researcher specializing in the sociology of science and technology, got pregnant, she decided it was a perfect opportunity to find out whether it would be possible to keep this information secret from the scrutiny of the inhumane online data-seekers. The nine-month task proved rather painstaking. In the world of personalized marketing, tracing one pregnant woman is worth the same as identifying the age, gender and address of two hundred people. After all, a pregnant woman is an investment which is not burdened with the risk of consumerist laziness. Anything can give her away: congratulations on social media, an accidentally published photo with the pregnancy showing, internet shopping, card payments, not to mention visiting parenthood-related websites. One false move and what greets you every morning is a diaper advertisement. Vertesi also assumed, quite correctly, that her family and friends should get involved in the experiment – our online presence is constituted by what others post about us as well. In order to find information about health, diet and maternity, she used the Tor browser, which protects a single user by bouncing messages around a network of world-scattered relays, thus making it impossible to trace her. She paid for all her pregnancy-related shopping by cash. In order to use Amazon, she created a new account, and paid for the ordered items using gift coupons she'd bought in shops using cash only. She became more careful in her relationships with family and friends. But becoming antisocial and reliant on cash were not the only prices she had to pay for disappearing from the algorithmic radars. Seven months into her pregnancy, she decided to buy a pram on Amazon. However, the value of her coupons exceeded 500 dollars and the seller informed her she would be reported to relevant services. The act of buying a pram turned her into a person suspected of criminal activity. So, you still claim that net invisibility is a matter of choice? Good luck! Algorithms processing 0.5 gigabyte of your life daily are not merely instruments propelling consumption. When necessary, they will also come handy as excellent disciplining tools.
The text is a part of the exhibition Policy of Disappearance at BWA Wrocław. Policy of Disappearance is co-curated by Romuald Demidenko and Post-Noviki, moderated by Katarzyna Roj. Research and texts by Magda Roszkowska. Supervised by Joanna Stembalska. Produced by Klementyna Sęga, Michał Perucki and Tomasz Koczoń. Image supervision by Joanna Kobyłt. Administrative and accounting support by Magdalena Sierżęga-Dybek, Monika Wyspiańska and Maryla Wałuszko.
Imprint
| | |
| --- | --- |
| Artist | Pedro Barateiro, Sabrina Chou, Zuza Golińska, Lidia Grabe, Tomasz Hartman (Food Think Thank), Cyanne van den Houten, Piotr Kopik, Silvio Lorusso & Sebastian Schmieg, Manu Luksch, The One Minutes, Wojciech Stopiński, Amy Suo Wu |
| Exhibition | Policy of Disappearance |
| Place / venue | BWA Wrocław |
| Dates | 9 February – 24 March 2018 |
| Curated by | Post-Noviki, Romuald Demidenko |
| Website | www.strategie-bwa.pl/en |
| Index | Amy Suo Wu BWA Wrocław Cyanne van den Houten Katarzyna Roj Lidia Grabe Magda Roszkowska Manu Luksch Pedro Barateiro Piotr Kopik Post-Noviki Romuald Demidenko Sabrina Chou Silvio Lorusso & Sebastian Schmieg The One Minutes Tomasz Hartman (Food Think Thank) Wojciech Stopiński Zuza Golińska |
See also