XII. Triennial of Small Object and Drawing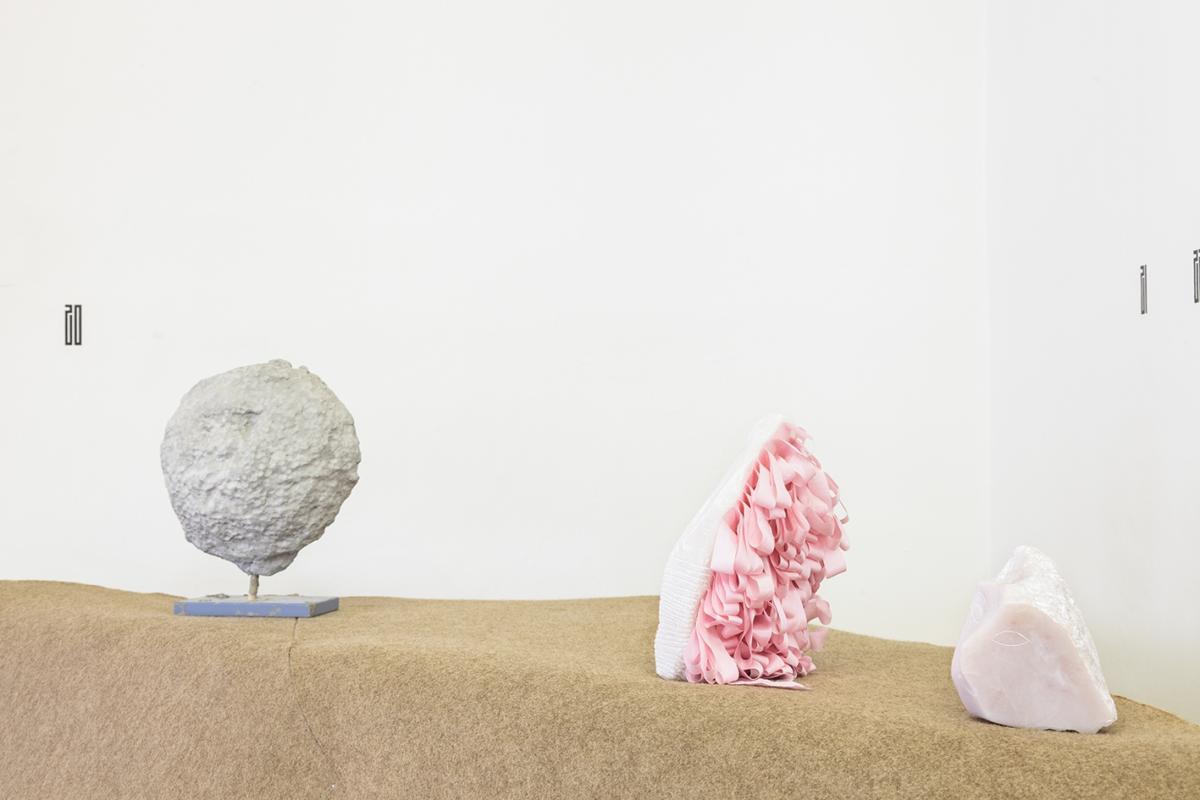 Current ecological crisis, global warming, climate change, extinction of ecosystems, abundance of waste or global pollution – all are phenomena that have sparked off a hot debate on consequences of human presence and activity on Earth. The whole world has changed and this brought an inevitable need to define a new geological era – anthropocene – that reflects the destructive influence of humans on the planet. 
The criticism of such human activity which has a profound and negative impact on so many biological processes created new philosophical concepts that reevaluate the history of humankind and our position as the measure of everything or as the centre of the Universe. These ideas are a reaction to the advance in technology; they are a result of accelerated advance in digital technologies that have turned machines, computers and robots into independent entities with artificial intelligence. How the new media are able to operate now turns them into more and more autonomous tools of capitalism.
According to the theory of speculative realism and object-oriented ontology, we should be trying to explore the world without us, without people and outside of the anthropocentric perspective, and perceive it as a complex entity made up of a variety of interconnected objects. Everything is just an object. These new philosophical movements are declaring a change in the aesthetic paradigm as well – subject vs. object is replaced by object vs. object. The object has its own life – in relationship to other objects but independently from human perception or interpretation.
The concept of the Triennial of small object and drawing reflects these new ways of thinking about the world into contemporary art. Speculative thinking determines our necessity to ask fundamental ontological questions that we try to answer through the exhibition: What is considered an object? Can an object exist independently from its linear ontology – existence? How do objects talk to us today? What is the relationship between the identity of an object and its material? How can the material communicate time, movement, space, sound? Can a living organism be considered an object? Are digital media and virtual reality still objects? When does drawing become an object? How different is the position of drawing today – historically such a traditional craft, mastering which was once expected from each artist? Is it even possible to strictly set the boundaries between media?
This curatorial project has two starting points. In the more general sense, we have approached the concept of the exhibition as an art salon which is a format that allows us to showcase a diverse selection of more than 30 contemporary visual artists from Slovak and Czech Republic, especially young and artists of the middle generation. The selection of works reflects our intention to present the lesser known approaches in their art practice, and we also have an ambition to introduce especially new and emerging artists. The other framework of the curatorial project is to examine a specific problem. Our conception is inspired by the latest contemporary philosophical movements – the speculative realism and the object-oriented ontology we have mentioned above. This exhibition applies the propositions of these philosophical movements to contemporary visual manifestations by domestic and international (Czech) production.
An important aspect of the exhibition project is pointing to blurring boundaries between media and to ambiguity of their strict categorization in contemporary visual art. The exhibited artworks have the potential of raising questions and they also offer a possibility of perception in an expanded field while they lifting up their object level. This also applies to architecture of the exhibition (conception Jakub Kopec) which projects surrounding topography of Banská Štiavnica into gallery space through its specific element – a carpet. By lifting up, folding and cranking, the carpet becomes also an object which have a dialogue with other presented artworks – objects.  
XII. Triennial of small object and drawing continues the tradition of the previous volume (with curators Zuzana Bodnárová & Svätopluk Mikyta) that has shifted the perception of it as an art show that showcases mainly local artists towards the presentation of more established contemporary artists. The title of the exhibition #OK is made of two capital letters of both represented media (Objekt/Object,Kresba/Drawing) and it's also one of the most recognisable universal shortcuts in the world. The hashtag symbol is used intentionally and refers to the unique language of social media and the widespread use of shortcuts in the virtual communication.
Imprint
| | |
| --- | --- |
| Artist | Hynek Alt, Jana Bernartová, František Demeter, Barbora Fastrová & Johana Pošová, Matej Gavula, Juraj Gábor, Ján Gašparovič, Julia Gryboś & Barbora Zentková, Vladimír Havrilla, Dominik Hlinka, Anetta Mona Chisa & Lucia Tkáčová, Ladislav Jezbera, Kristína Kandriková, Dorota Kenderová & Jaro Varga, Jaroslav Kyša, Denisa Lehocká, Stano Masár, Lucie Mičíková, Svätopluk Mikyta, Juraj Mydla, Jaromír Novotný, Slavomíra Ondrušová, Jan Pfeiffer, Jan Poupě, Juraj Rattaj, Jakub Roček, Anna Ročňová, Tomáš Roubal, Tereza Příhodová, Milan Tittel, Dana Tomečková, Martin Vongrej |
| Exhibition | #OK / XII. Triennial of Small Object and Drawing |
| Place / venue | Jozef Kollár Gallery, Banská Štiavnica, Slovakia |
| Dates | June 22 – September 16, 2018 |
| Curated by | Mária Janušová, Erik Vilím |
| Photos | Ján Kekeli |
| Website | www.muzeumbs.sk/article/sk/ok-xii-trienale-maleho-objektu-a-kresby-2018 |
| Index | Anetta Mona Chişa & Lucia Tkáčová Anna Ročňová Barbora Fastrová & Johana Pošová Dana Tomečková Denisa Lehocká Dominik Hlinka Dorota Kenderová & Jaro Varga Erik Vilím František Demeter Hynek Alt Jakub Roček Ján Gašparovič Jan Pfeiffer Jan Poupě Jana Bernartová Jaromír Novotný Jaroslav Kyša Jozef Kollár Gallery Julia Gryboś/Barbora Zentková Juraj Gábor Juraj Mydla Juraj Rattaj Kristína Kandriková Ladislav Jezbera Lucie Mičíková Mária Janušová Martin Vongrej Matej Gavula Milan Tittel Slavomíra Ondrušová Stano Masár Svatopluk Mikyta Tereza Příhodová Tomáš Roubal Vladimír Havrilla |
See also