'Whrrr Whrrr' by Karen Kraven and Radek Brousil at Gallery 17/18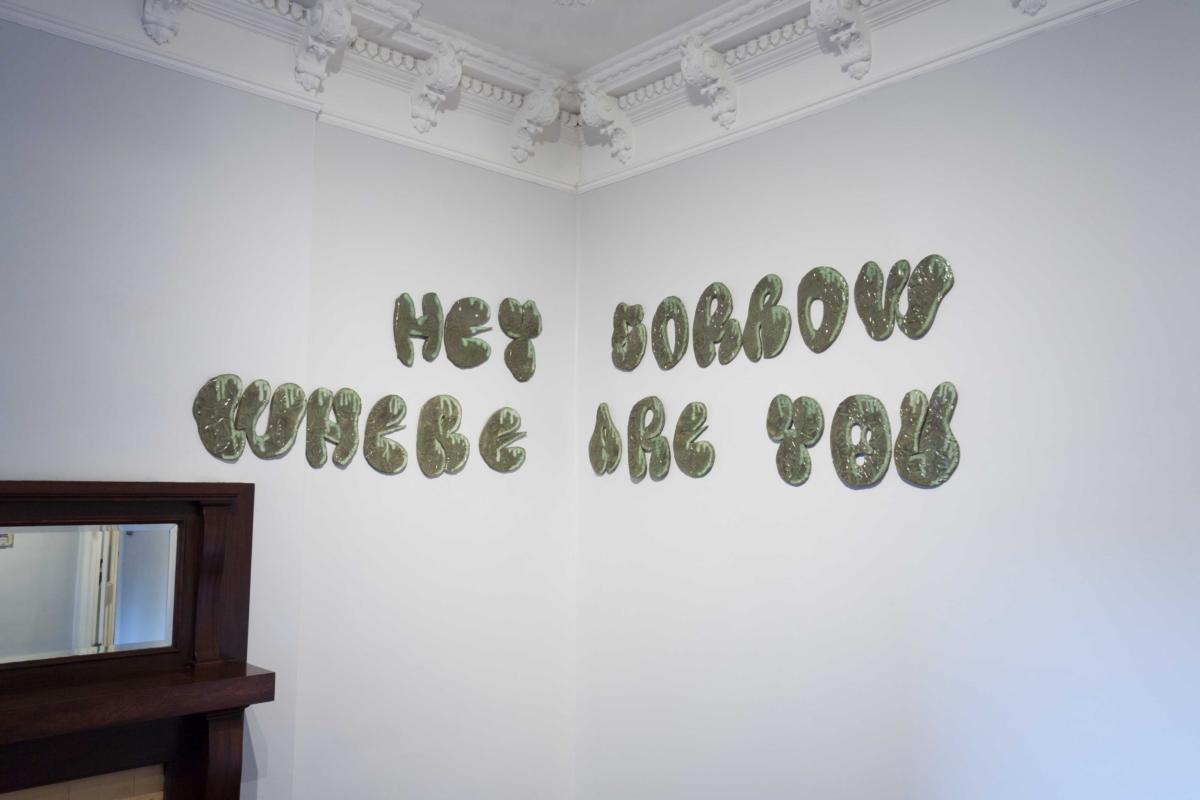 Can you hear that sound?
Or have you ever heard that sound?
Your great grandma probably did. And it's probably vibrating in someones fingers now. Somewhere on the other side, where the sun is still shining. Or it's not. When your next Friday party shirt is being made. She can hear it, that's for sure.
Whrrr.
Sorry.
Whrrr.
Pair of Levi's so old you can see the sky through. Family heritage. Blue and blue goes well together, right? Karen Kraven's work brings ubiquitous presence of jeans into objects made from devalued denim. To perform the labour of garment workers scissors are now in charge of an aesthetic erosion. The Singer still tries to hold the edges together. Last touch. Whrrr.
In numbers; it takes 15 pattern pieces to make one pair of jeans, up to 24 people can work on an individual pair from cutting to sewing to pressing and distressing as well as 3479 liters of water are used during a pair's life cycle.
Hey, sorrow, where are you?
Walkman. Volume up. A bit of tears and teenage fantasies. Twenty years later that sadness comes again, smoothly mixed with very last drops of water, all packed in immortal plastic bottle. Melancholic post-graffiti romance is imprinted into soothing hand–made ceramics and patchworks by Radek Brousil, who hopelessly tries to depict social–cultural–ecological conditions of todays world.
Cause I just want to be
Something more than the mud in your eyes
I want to be the clay in your hands
text by Valentýna Janů
Imprint
See also