Weekly Roundup (8 February 2018)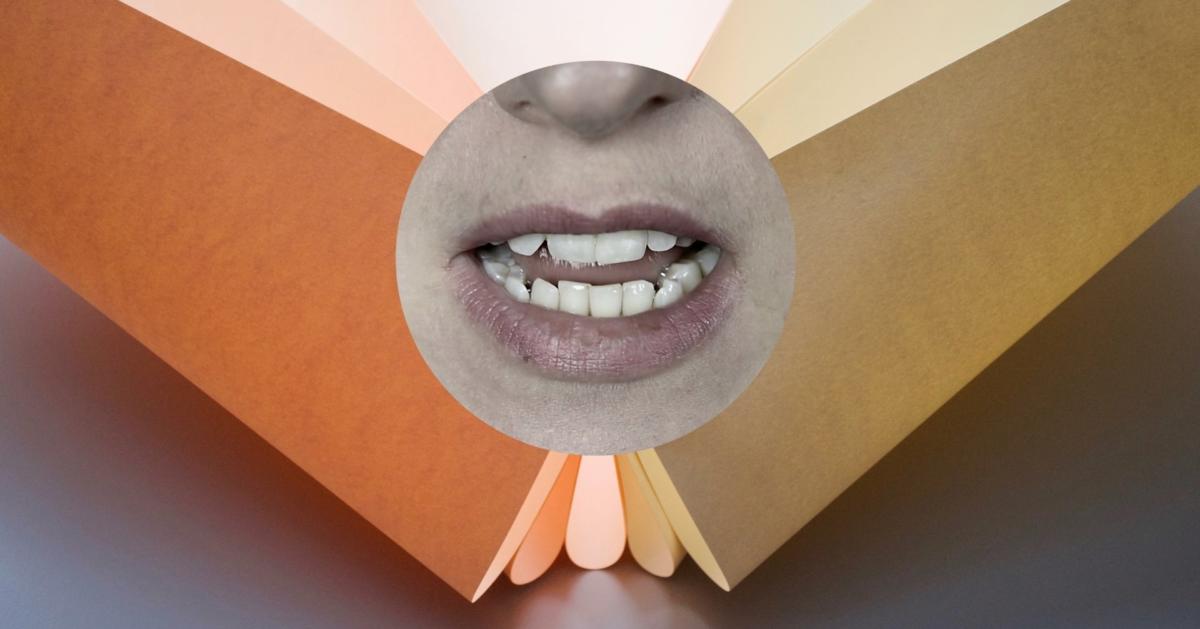 Weekly is published every Thursday morning CET, looking forward to the week's upcoming art events across Central Europe, links to upcoming deadlines for open-calls, residencies, commentary, photos and happenings of the past week worth revisiting.
BLOK'S OPENING WEEKEND PICKS
February 8
Moscow, Russia: Kolhui in Moscow / Pork Ryle in Zyuzino / Exhibition. The "Moscow" Wine in Zyuzino" – a drinking institution, will for some time open up in a highly cultured yet unconventional way, where visitors can attend a lecture by Nikolay Drozdov, or a performance by Peter Mamonov, or listen to the songs of Mikhail Elizarov and Leonid Fedorov.
Zürich, Switzerland: Alicja Kwade opens a new solo show at the Museum Haus Konstruktiv in Zürich. For the exhibition in the Museum Haus Konstruktiv, which extends over three floors, the Alicja Kwade has the new, expansive installation Linien Land, designed to be a walk-in lattice structure in which massive natural stone spheres of different sizes seem to float weightlessly.
February 9
Budapest, Hungary: Fajó János Fekete Fehér at Deák Erika Galéria, presents the work of one of the leading figures of Hungarian geometrical painting, János Fajó, with his first solo exhibition in the gallery.
Budapest, Hungary: Kétfejű Gyufa | Válogatás négy román magángyűjteményből at Új Budapest Galéria. The exhibition will present a selection of contemporary artworks from four Romanian private collections. The title "Double Heads Matches" is  inspired by Mircea Cantor's work, suggests multiple narratives which one can elaborate on Romanian art, having in mind a compressed timeline, which will be discovered either through the historical end of this line itself or through the most recent art production of the young, vivacious art scene.
Vilnius, Lithuania: Kristina Inčiūraitė: Skundas at Sodų 4. For the artist's newest installation, "Complaint," the work serves as a reply to Samuel Beckett's play 'Not I' (1972). In the play, an unhappy woman of undisclosed identity shares her problems.
Warsaw, Poland: Marta Zgierska, "Post" opens at the Instytut Fotografii Fort. The exhibition presents the work of Zgierska, an outstanding member of a new generation of Polish photographers. The Post series, to be shown for the first time in Poland in the exhibition, was awarded the prestigious Prix HSBC pour la Photographie and in the form of an exhibition, it traveled through some of the most recognized photography galleries in Europe and the United States.
February 11
Bucharest, Romania: The first event of the South-East Asian program from the QUIET ODD series. Selection by Yogyakarta-based curator Adelina Luft at the Muzeul Naţional al Literaturii Române. The Video Battle, produced and distributed independently since 2004 in Yogyakarta, Indonesia, represents a collective effort to spread out video works of various genre/styles to the larger public. The video compilations are distributed both through physical format release and on the internet.
February 12
Bratislava, Slovakia: Milan Mazúr / n0 way opens at HotDock Galéria. The project will explore current consumer aesthetics of material culture.
February 14
Tallinn, Estonia: A new group exhibition entitled "Any body suspended in space will remain in space until made aware of its situation" opens next week at Temnikova & Kasela Gallery. Curated by Margot Samel, the exhibition will explore the language of animation and cartoon as they relate to identity politics conceived by contemporary artists spanning movement and media.
 OPEN CALLS 
The MONDO Nordic /// Baltic Spring Residency has an open call that works towards strengthening ties and partnerships between Tromsø, Norway, and artists from the Nordic and the Baltic countries, available to artists from Sweden, Finland, Iceland, Greenland, Faroe Islands, Åland, Denmark, Lithuania, Latvia and Estonia, who work with books, publishing and/or printed matter. Deadline to apply: 15 February 2018
Curatorial Program for Research has several fully funded research programs available for emerging curators. "The Curatorial Program for Research (CPR) is pleased to announce its open call for curators to participate in CPR 2018: Dimming the Northern Lights. In this program curators will travel to the Nordic region, visiting Faroe Islands, Finland, Iceland, Norway and Sweden. CPR's sixth fully-funded research program will take place from August 2 – 27, 2018." Deadline to apply: 15 February 2018
Open call for Re-Directing: East Curatorial Seminar and Residency "HOSPITALITY" at the Ujazdowski Castle Center for Contemporary Art in Warsaw. Re-Directing: East Curatorial Residency is a platform for carrying out research and meetings between curators, representatives of the most interesting grass-roots initiatives, and people in charge of organizing artistic events from all over the world. Open to curators both from within Europe and abroad. Deadline to apply: 25 February 2018
Open call for projects during PQ 2019 in Prague. One for architects, dancers and choreographers called "Formations" for practitioners "concerned with the patterns we encounter in nature, urbanism and architecture," and one for "Fragments" seeking "national curators to select only one item (an object, a model, sound or lighting file or a costume) designed by one of the most celebrated designers whose work keeps inspiring new generations of artists and audiences." Deadline to apply: 28 February 2018

Guest Room Maribor, Slovenia. An open call for projects that "form explicit relations with the specific social, historical, political, etc. context of Maribor and/or the local community (participatory, site-specific art projects, interventions in public space, etc.), are dealing with the power relations and tactics of domination in current neoliberal social context question engagement of art, it's position in society and relations between art and politics. Deadline to apply: February 28. 
International Festival Odessa Photo Days Open Call 2018: "The festival is a non-profit platform for photographers and anyone interested in this media. In the course of three years, with the efforts of our team, volunteers and photographers, the Odesa / / Batumi Photo Days festival has become well-known in different parts of the world, appeared on the international map of photo events and has implemented a number of special projects, both in Ukraine and abroad." Deadline to apply: 1 March 2018
International Curatorial Residency in Sofia, Bulgaria. Open call for curatorial residency for non-Bulgarian emerging curators, regardless of their age or country of origin. Curatorial experience of at least two years or at least three realized curatorial projects are required, as well as good command of English. Supported byArt Affairs and Documents Foundation, Goethe-Institut Bulgaria and Credo Bonum Gallery. Deadline to apply: 10 March 2018. 
Call for residency applications 2018–19 and 8th Inter-format Symposium on Rites & Terrabytes at Nida Art Colony in Lithuania. The residency programme at Nida Art Colony of Vilnius Academy of Arts (NAC) is open for emerging and experienced artists, designers, architects, curators and researchers. NAC is one of the largest art, residency and education venues in the Nordic-Baltic region. It provides the opportunity to live and work in the Colony's contemporary architecture, situated in a coastal pine forest. Since 2011 over 350 artists and other culture professionals have stayed at the Colony. Deadline to apply: 15 March 2018. 
REARVIEW MIRROR
In an ongoing story reported on in Hyperallergic, lawyers of inmates imprisoned in Guantánamo Bay discuss detainees' rights to their art: "Last fall, an exhibition of artwork made by current and former prisoners at Guantánamo Bay drew widespread attention to the existence of an art program at the US's most controversial detention facility. Less than a month after Ode to the Sea opened at CUNY's John Jay College of Criminal Justice, the Pentagon made the decision to deny detainees ownership over their own creative works, effectively making it impossible for artwork to leave the base. Now, lawyers representing the prisoner artists are taking action." Read the complete interview with the lawyers published last week here.
"Our objective is very clearly to restitute everything we can," Sébastien Allard, the Louvre's chief curator of paintings, said on a tour of the new rooms Thursday. "It's very important that we present the 'MNR' works in a separate space," he added, using the French acronym for "Musées Nationaux Récupération," the roughly 61,000 stolen artworks that were returned to France after World War II. Of those, the government quickly returned some 45,000 works to survivors and heirs but sold thousands more to replenish its postwar coffers. For decades, French museums — the Louvre included — have willingly displayed the remaining 2,143 works."
Imprint
See also