'The Sign Of Inequality' by Wilhelm Sasnal and 'Gestures' by Artur Żmijewski at Foksal Gallery Foundation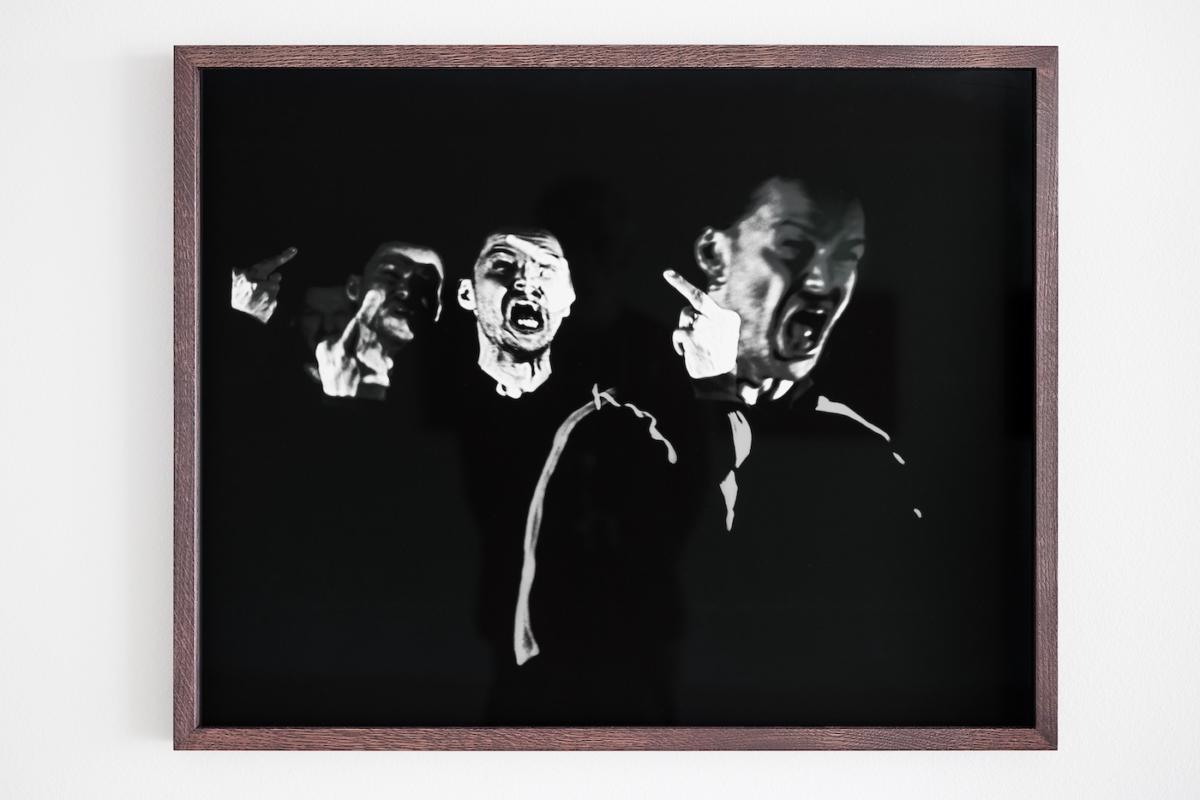 Wilhelm Sasnal, The Sign Of Inequality
"These paintings are associated with the comic book I'm working on now. When I was researching the history of my ancestors and the kind of life they led, I discovered that women's folk costumes used to be decorated with oil paint. I thought that I would relate to this by creating rural-themed paintings on canvas. The first painting was Courbet's The Stone Breakers. Courbet matters to me on account of his dense style, his depiction of everyday life, naturalism, and nature. That's why I made this painting and that's why the rural peasant motifs are present. The appropriation of the image is important – the black and white painting based on black and white photography is reminiscent of the past, as if I made two steps back in time, into the past of the past".
Artur Żmijewski, Gestures
"Gestures are derived from our day-to-day life – from the everyday rage and dislike people have towards others. Both to those different and towards everyone. Violence penetrates everyday life. Everyday, someone threatens someone else with a look, a word, a gesture. – from politicians to everyday people. I noticed that chronophotography works great for capturing the signs of dislike, hatred and violence. And although there is no sound in this paused "film", vile shouting can be heard. I don't know why, but shooting all of this is quite gratifying".
Imprint
See also