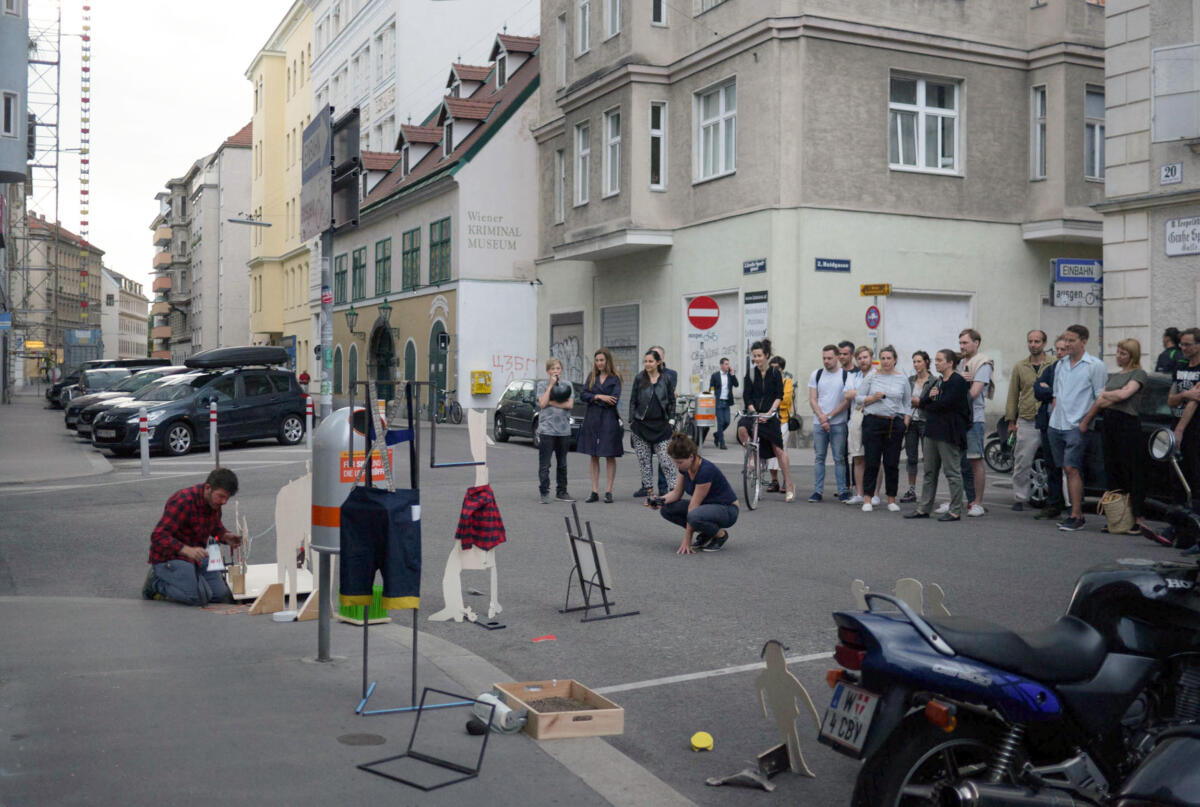 This Q&A column focuses on the indeterminate borders between off-/project-/artist-run spaces and the people that keep them going [#Off Space Q&A]
hoast is an independent artist-run space in the 2nd district of Vienna. It was established in 2017 by visual artists Wolfgang Obermair and Ekaterina Shapiro-Obermair next to their studios. Since then, over 30 exhibitions and other events have taken place, in the space and also in other locations in Austria and abroad.
Wolfgang and Ekaterina see this social and curatorial activity as an extension of their artistic practice. They consider themself as supportive hosts for other artists, who use the space as a field for experimentation, where they can act without constraint. The collaboration is based on a dialogue between colleagues.
hoast aims to connect the local and the international art scene, with a particular focus on artists from (South)Eastern Europe. The selection of artists reflects existing, sometimes accidental relations but often goes beyond, representing different scenes and breaking generational boundaries. 
The program explores the possibilities of acting within the political field through means of art. This is a question which animates the artistic practices of Wolfgang and Ekaterina as well. Being a small institution allows hoast to respond quickly to rapidly changing circumstances. Through occasional charity sales, hoast tries to encourage solidarity from "the bottom". 
www.hoast.net
www.instagram.com/hoastprojects/
www.facebook.com/hoastvienna
www.wolfgang-obermair.org
www.ekaterina-shapiro-obermair.org
***
Was it a good idea?
Well, so far yes.
Who has held you up?
Universal gravitation and dry friction.
Are you a link or a node?
Supernode.
What do you need?
Fresh air, fruitful soil and dung.
Digital or physical?
No idea what this means.
What do you measure?
Measurement index: time, walls, refraction and reflection, bypassers, concentration, attention.
What are the known unknowns?
Let´s see, who they are.
What time is it?
4:33
Is it an animal, vegetable, or mineral?
Vegetable. We are rooted and fresh.
Why now?
It seemed to be a good idea at that time.
And what about the unknown unknowns?
Let´s see, who they are.
Are you prepared?
We will consider it.
What were you given and what did you take?
Fresh air, fruitful soil and dung.
Is it enough?
There is always space to grow.
Imprint
See also