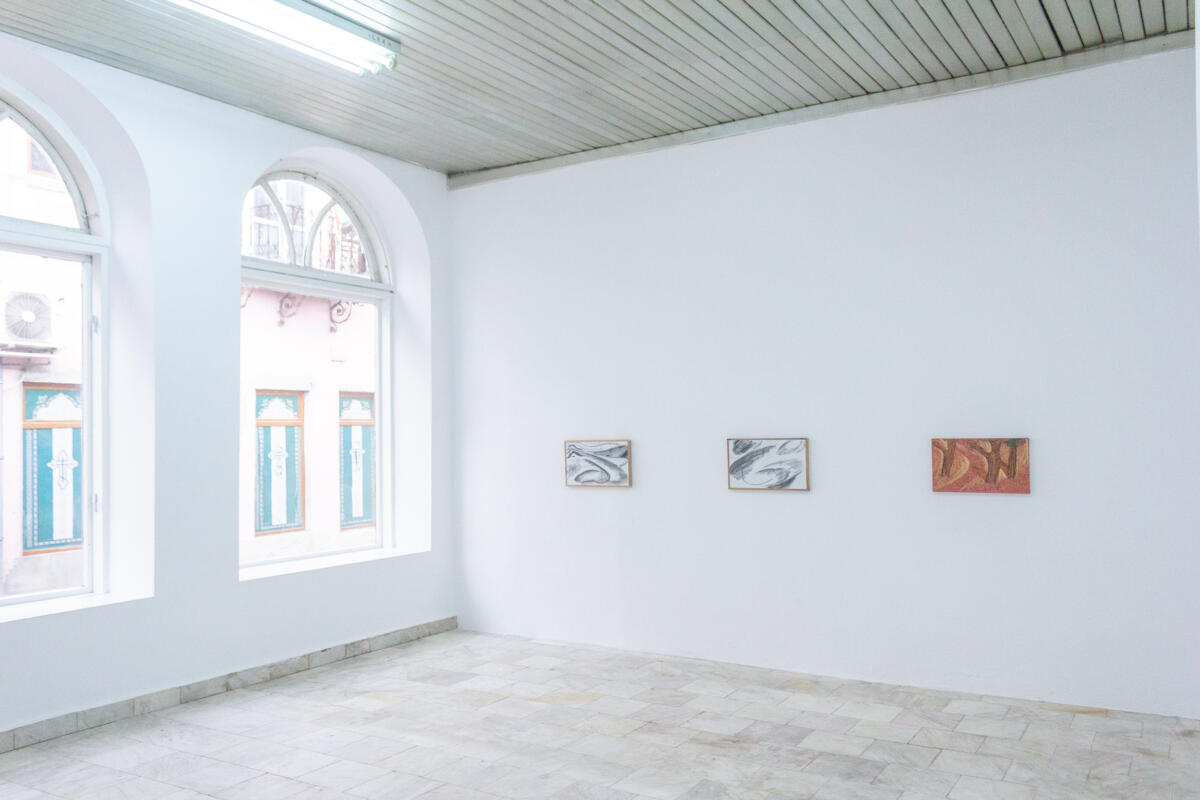 This Q&A column focuses on the indeterminate borders between off-/project-/artist-run spaces and the people that keep them going [#Off Space Q&A]
Gallery Heerz Tooya (2019-) is an artist-run gallery dedicated to contemporary art. The exhibition program consists of Bulgarian and international, young, and established visual artists. Previous artists exhibiting at Herz Tooya include Carl Mannov, Tim Brignall, Radostin Sedevchev, and Oda Haugerud. The majority of exhibitors are from the ARV.International residency program. From May to October every year, ARV.I hosts three artists every month. The plans for the exhibition program in 2021 will consist of three solo exhibitions, with the same opening night at the end of each month, at different venues in Veliko Turnovo, including Gallery Heerz Tooya. The exhibitions are curated by Lars Nordby and Nicolas Tagnati.
Lars Nordby is an artist, freelance curator, and writer published by JohnJohnBooks in Amsterdam in the Netherlands. He used to run the art gallery initiative Oslo Kunsthavn (2013-15) in Oslo in Norway. He now runs the contemporary art gallery Heerz Tooya and is the director of the artist residency ARV.International. Nordby's upcoming solo exhibitions in 2021 are at 12-14 Contemporary in Vienna; at Reneenee in Amsterdam; and Galleri Sol in Bornholm. In March 2021, Nordby will also launch his first large photo book project, titled While the Plum Trees Grow. Lars lives and works in Hamar, Norway, and in Vishovgrad, Bulgaria, and holds a Master of Fine Arts from the Oslo National Academy of Arts (2016).
www.larsnordby.com
https://www.instagram.com/arv.international/
www.heerztooya.com
www.arv.international
***
Was it a good idea?
Due to a complete lack of venues dedicated to contemporary visual art in Veliko Turnovo, Bulgaria's old capital – I believe, yes, it was a good idea initiating gallery Heerz Tooya. Daunting at times, but mostly a source of inspiration for myself, the local community, and the artists-in-residence at ARV.International.
Who has held you up?
When working as a freelance visual artist and simultaneously working on establishing the artist residency ARV.International and Gallery Heerz Tooya, dependency has been and still is a fragile and convoluted matter. Good friends and my girlfriend, Denitsa Milusheva, have carried a lot of weight during the inception of Heerz Tooya.
Are you a link or a node?
A node, or perhaps neither. I don't really see myself as a primal connector/networker, but it comes with the work.
What do you need?
Except for a great escape to never-ever land, a financial endeavor is what's kept me busy. So I would be lying if I didn't mention financial support. I am glad I've managed to keep Heerz Tooya throughout 2020. The exhibition program in 2021 is stronger than ever.
As Henrik Ibsen upliftingly says, "Those who wait for something good, does not wait in vain". (In fact, just Google Henrik Ibsen Quotes, and you'll find a remarkable resemblance to what's going on today, our deeds, needs, and fragile resilience).
Digital or physical?
I am a bit tired of the digital response to the Covid-19 situation. Don't get me wrong, I have full empathy for the need and importance of keeping the art scene afloat, providing artists getting paid and the activity alive. I just really miss the raw presence of artwork and the milieu – ah, opening crawls; I never thought I would miss that usual bunch of people so much. So let's go physical.
What do you measure?
Celcius.
What are the known unknowns?
Existentially, I believe our known unknowns are our unknown unknowns. I find it amusing and inspiring to see how important it is for us humans to find meaning. It seems obsessive. It is quite related to my artistic practice and thematic framework, where I explore man's obsessive relationship to identity and the pursuit of ideological affiliation. So what is it? Well, I've always been entrained by the rhizome approach.
What time is it?
Change is an understatement.
Is it an animal, vegetable, or mineral?
Mineral.
Why now?
Lagom.
And what about the unknown unknowns?
It is beautiful, unhinged, foolish, and true. It is also something my garden is suffering from day by day.
Are you prepared?
I work best alone. Always prepared and ready for my upcoming solo exhibitions. However, when working with others, the game totally changes. Regarding gallery Heerz Tooya, collaboration is essential, and it changes every time. I want to give the artists total freedom yet, I am eager to establish a certain standard and character. It is a beautiful conflict I am unable to summarise.
What were you given, and what did you take?
By standing on the shoulders of my father and uncle, both artists, I have been given a great opportunity to further develop their old studios into the artist residency ARV.I. Something I will never take for granted.
Is it enough?
In terms of my relentless ambitions, no. I finally have an intern with me next year, so things will speed up for sure.
Imprint
See also