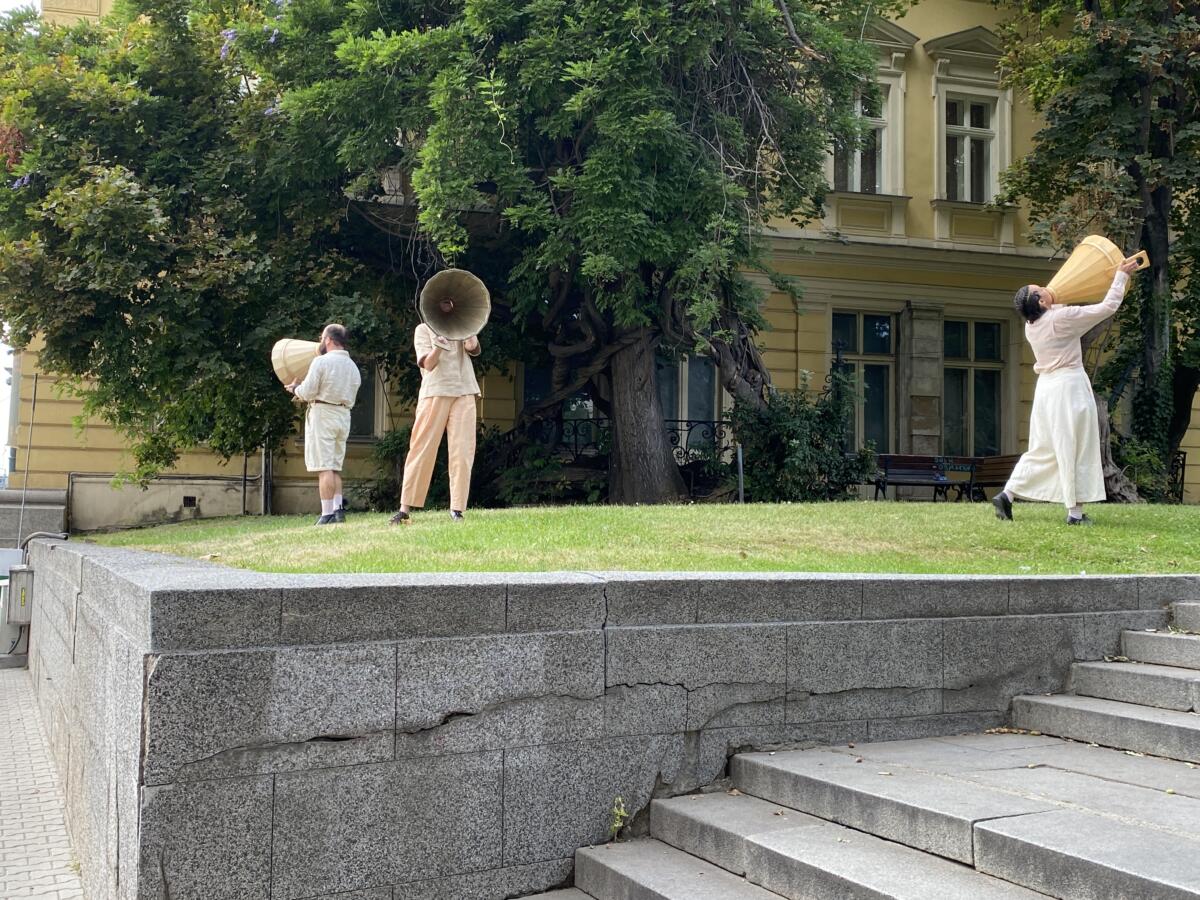 Æther Sofia was founded in 2016, and, led by Voin de Voin. is an independent art space located in the center of Sofia, Bulgaria. It organizes solo and group shows, presenting the work of international artists, scientists, and activists. A hotbed for critically engaged artistic and curatorial practices, Æther considers the exhibition space as an experimental platform.
In addition to exhibitions, Æther offers an extensive program of events, collaborating with many partners from Sofia and far beyond. In general, the art space engages with various formats to bring people together and enable critical discourse.
In 2018, Æther Haga opened, a sibling space to the Bulgarian mother ship in The Hague, The Netherlands. Run by artist Marie Civikov, the program of Æther Haga is closely aligned with that of Æther Sofia, but in a lower frequency with space for reflection on the political-social situation that has different dynamics in "that other side of Europe". With projects like Wild Wild Æst (2020), Æther aims at fostering critical discourse on the relationship between »the West« and »the East,« assuming that the two cities of Sofia and The Hague may be regarded as symbols of this former dichotomy.
Working from Sofia and Haga, today we have two websites, one of which functions more as an archive now. One day we will combine the best of both into one.
Archive: https://aethersofia.wixsite.com/artspace
Æther Sofia: https://aether-artspace.com/
Instagram: https://www.instagram.com/aetherartspace/
Facebook: https://www.facebook.com/aethersofia
***
Was it a good idea?
the one that gives you no rest!
Who/what has held you up?
love
Is there a limit?
like a speed limit on the highway
What do you need?
inspiration
What has been given and what do you take?
all has been given and all has been taken
Is it sustainable?
as much as desire is
What is the shape?
a shapeshifting cosmic snake
Does it fit?
it's too big
Future or Past?
present
Kin?
not always
What do you measure?
sexual organs
Digital or physical?
neither – mental
Why do you stay?
i love hotels
Is it enough?
the world is not enough
Imprint
See also