'Life Intense' at Nida Art Colony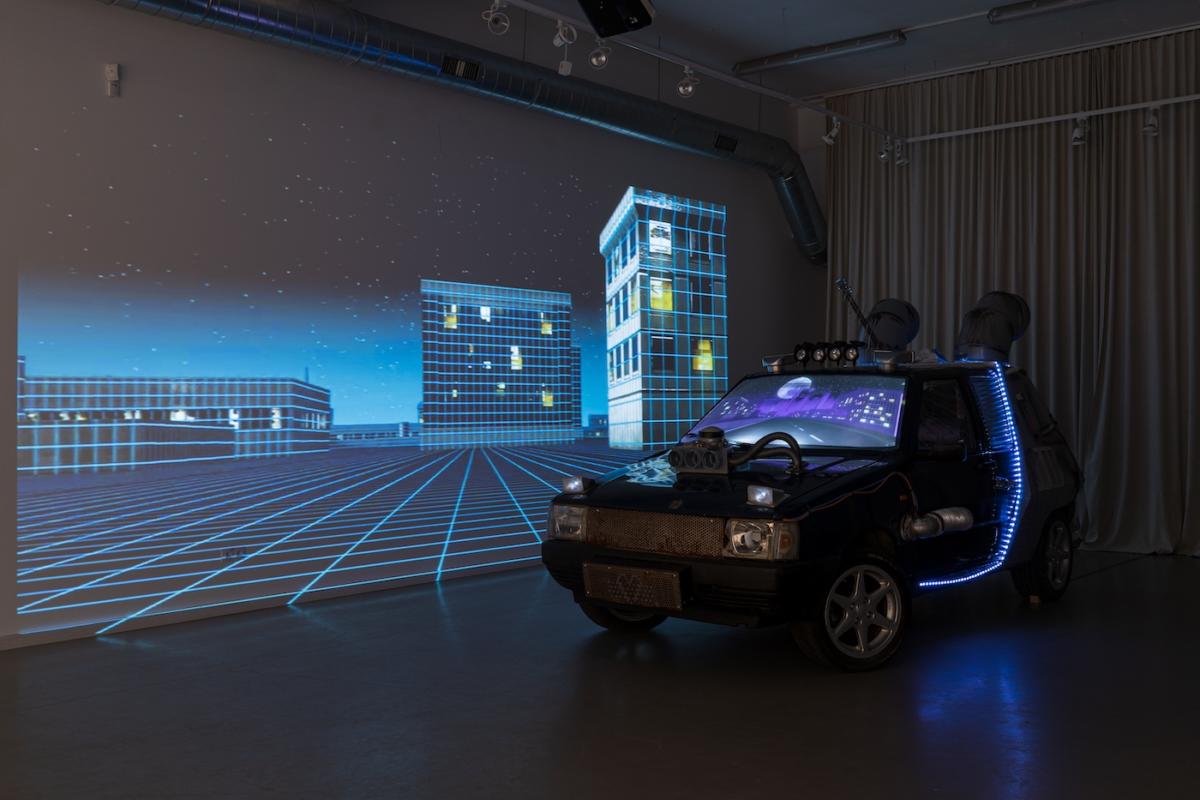 The more we desire the electronic way of life, the more we demonstrate the weakening of our vital desire for vital desire; our desire exposes the investment of our libido in things that do not live off intensity.
—Tristan Garcia, 2016.
The exhibition borrows its title from the book The Life Intense by speculative realist thinker Tristan Garcia, who understands an insatiable striving for intensity to be the condition under which we live. We are trapped within an irresolvable internal contradiction: we enact the normative desire to accumulate intensities, but the strength of this desire also causes us to collapse. Because we (living beings) perceive, remember, and identify, we are constantly searching for increasingly violent intensities that end up weakening our vital desires. Our dependency on the digital to help maintain intensities traps us in an endless cycle of trying to ascertain degrees of intensity that are incomparable. As Garcia puts it, "when we rely exclusively on intensity to find a reason for living, we end up surrendering both life and thought to the fatigue of existence." So, the promise we look for is to feel alive as long as we live. But, how can we maintain life as intensely as possible? No matter what, we must find ways to cope, give chance a chance, hang tight, and resist☺
We are ready to receive and commit to algorithmic guidance from online applications, ranging from love and wellbeing, to real estate and finance. Algorithms can offer us immediate emotional relief—as soon as we install an app and agree to its terms of use. Our engagement with the digital influences the choices we make, and the way we live. We depend on connected objects, like our smartphones: we shape, re-shape, and update our experiences through digital technologies.
Cables transfer not only data but anticipation, anxiety, compassion, disgust, doubt, fear, love, nostalgia, trust, shame and sympathy. We scroll fast, and 5G speeds propel an overflow of emotional responses that leak into our online interactions: posting, re-posting, tagging, recording, and liking condition how we feel. Through these intensities, we create measurements to assess the times we live in. Our bodies are 60% water and 140% data—we are 200%.
We live to accumulate, grow, and progress, without necessarily questioning the ethics of living where we stretch ourselves off limits in search for being the most. We measure our heart beats with our smartphone cameras, track our fertilities with an app, install face filters, collectively rate natural wines, and outsource what and where to eat; our smartphones tailor suggestions for us after seeming to listen in on some of our chats. We trust connected objects to run our lives. Their blindspots, biases, and worldviews shape our encounters, and the digital footprints we generate feed back into how users and communities are understood. What kinds of scenarios, stories, and imaginaries do our intense, contradictory ways of living provoke within these logics, and how can this be partially articulated through art?
When living only for the purpose of making our lives more intense, we become vulnerable to sameness and routine. Intensity then loses its allure. However, trying to counter intensity in order to make it disappear is no different than seeking intensity in its extreme. "If we begin to desire robots, it is simply because the life within us has become bored by the routine of its own intensity." But Life Intense neither frightens us that artificial intelligence is about to replace humanity, nor worships the algorithmic future. Rather, it attempts to reflect upon our current states—what we feel and experience in our technology-mediated lives.
The works in the show reflect on the connections between the digital and physical realm through matter, image, sound, word, and rhythm. Most of them were developed during residencies at Nida Art Colony of Vilnius Academy of Arts. Life Intense invites you to be open to chance and travel through different parts of the colony to experience artworks. They are the ones setting the grid, showing and displaying all functions to start anew from this template, when we can't help but move, rotate, scale, push-pull, and drag ourselves between a cult of intensities.
Imprint
See also