Hopes for the Future of Art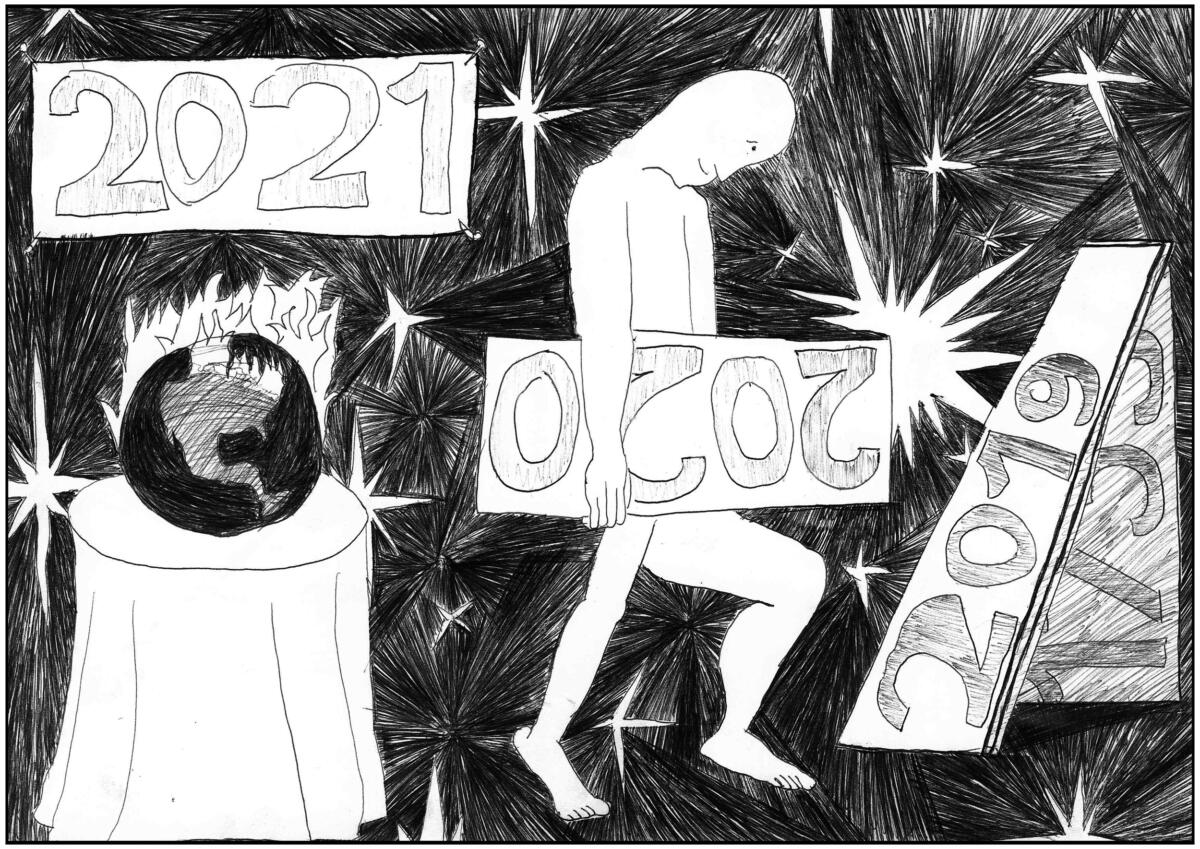 During this season of seemingly unrelenting global stress, fear, pain, and frustration, there was a surprisingly hopeful and progressive spirit that coursed through the 9th Young Triennale at Orońsko, curated by Marta Czyż. In an attempt to confront our contemporary global crises: climatological, social, and ethical, the exhibition felt like an alchemical welcoming as the artists, curator, and team of mentors worked together to examine and then proposition this next phase of art-making, and its role in the future of life on this planet.

To honor the vision for the Triennale, all participating artists were invited to contribute their thoughts on the future of art, it's performative role, as well as the responsibility of artists/the art community as we invent new systems and methodologies. In the wake of this exhibition, public discourse has been redirected toward some rather critical concerns about best practices, raised by both the curator and a few of the artists. It has revealed that the dynamics between the artists, curator, and institution were not as utopic as this exhibition posited, and instead suggests that we might be in greater need of these new philosophies, and the space for such conversations, than we realized.

And so with this in mind, we asked:

What is your prophecy for 2021?
AND
Has 2020 given you any gifts that you will take into this future?

Kathryn Zazenski
***
Maria Nova
I. Here is my home.
II. In my home, I practice bio-creativity (especially growing eco-identities and collecting bio-words) and ecologically hosting guests; 1: 1.
III. My bio-processes are measured (prolonged moments of bodily, island-like insulation, inhabiting the mid forest or desert areas of the self) and consist of minimum actions. The necessity generates action: I only do what is happening. I deal with creating situations which, from my perspective, seem necessary – necessary in the face of the ecology and / or the choreography of the ego. My strategy is to act in a precisely defined place, time, and situation, assuming the largest possible annexation, taking root in circumstances and existing things, including social ones: spontaneously established relations and interpersonal or inter-entity occurrences become matter, a material for action. I avoid producing material facts; when an army of non-existent wild forms is marching through my mind, I check which of them are true (important) and I look for homes for them in realities. I find ~
IV. ECO = from Greek οἶκος (oikos) home or the way a home functions. Linguistic nomadism, the necessity of living in new homes and islands, which is driven by crisis.
V. Ecological crisis (and the climate crisis associated with it) IS a crisis in the functioning of a home: it is multidimensional, it concerns social life at its source. In the Anthropocene, paradoxically, we have forgotten about ourselves, about home, the need to create networks, about i n t r a s p e c i e s equality: ecology towards the other, including the other in you. If we want, we can start the process of adjusting ourselves to life in the novacene*.
VI. Preventing climate disasters must exist concurrently with preventing disasters in the functioning of homes and islands, preventing interpersonal catastrophes, and more broadly – societal ones: building ecological identities and interpersonal and inter-species ecological relations based on ecological and economic communication is a NECESSITY and an OPPORTUNITY.
VII. SUPERNOVA 2.0 is a model identity of the novacene. It establishes possibility of reflection on the idealistic pursuits of individuals within the framework of the visual postulate 'from ego to eco'. It is a contemporary social challenge (~ as if SUPERNOVA 2.0), in which we should not forget that plastic (!), viruses, and bots also belong to the ecosystem (…) Supernova = we (all), an ecological collective identity.
VIII. S-2.0 arises on the basis of art, constituting both – its effect, product, and continuum. It is a proposal of a postcapitalist view on the art market and its status, as well as on the situation of people creating it. S-2.0 is a proposal for a series of shifts in thinking about art artifacts: non-material facts and ephemeral situations are reasonable effects in art history and are equal(ly) benefactors of the trans/action, as well as its material equivalents. I suggest collecting living art (inter alia Allegro / ONE-HOUR MEETING WITH NOVA), created by living artists and an unconditional sharing of resources.
IX. The mediums are, an e n c o u n t er and identity (here: supernova 2.0: archipelago; islands inhabited by choice (identity is also an island), not island not.
X. Further development of S-2.0 will result from ecological conversations and/or meetings in which each and every person may participate, and which will start here novatransakcja@gmail.com.
---
* Let's check James Lovelock's brilliant ideas and remarks, especially those included in "Novacen. The Coming Age of Hyperintelligence."
NOVA 0.0.0.0. ([Maria] Nova)
Newly born identity (pursuant to the decision of the Registry Office on April 5, 2018). Autothematic and
self-reflective, capable of making intelligence-based interspecific interactions, a self-renewing creative
being, subjectable to all verifications. Nova is a secondary self-construct, created as a personality palimpsest
based on the strategy of rehabituation, distancing, lack of faith in definitiveness and belief in the human
abilities of reconstruction. Nova is the effect (product?) of Nova (Maria Nova); s_he is a subject and an object
at the same time, inherent in the artist's body / person. It is a beginning of a new, legally established identity, open onto interference of people and events.
***
Aleksandra Sarna
***
BWA Drewniana (Paweł Marcinek)
***
Ewa Goral
What is your prophecy for 2021?
We will use our imagination more often because reality is less interesting than it was in previous years. Although artist are struggling, there is new space for the utopian, more creative type of thinking.
And
Has 2020 given you any gifts that you will take into this future?
2020 now looks like a free space between 2019 and 2021. But paradoxically, for me, it was an occasion for change. I have used that time to relocate from Krakow and prepare my new studio in Warsaw. And, as reported on Airly, the air here is much better than in Krakow. I'm not only an artist, but I'm also a mother, so I believe fighting for better air, for better climate stability is this kind of change we need to make and care about more in 2021.
***
Franciszek Drażba
What is your prophecy for 2021?
In 2021 I won't drink a single Monster Energy drink.
Has 2020 given you any gifts that you will take into this future?
My New Year's resolution for 2020 was to drink as many Monster Energy drink cans as I can and keep all of them. I have drunk around 200, but that didn't save me from falling asleep.
***
Gabriela Matuszewska
What is your prophecy for 2021?
I do not want to compare the Black Death to our current situation but I wish to just draw a thought: that time is a sinusoidal construct and as after the pandemic in the 14th century came the Renaissance, now I feel that this stagnation will open truly great, new spheres. Already what I observe is a hunger for making; making things together. And as I have always thought that collaboration will save the future, now I can sense that before it was a pretty utopian thought, we might have needed this very rough moment. Maybe we will not start yet but I think 2021 will be a reflection of this. I personally came from a very hard time dealing with the current situation and not believing in a sense of anything, to the point of this extreme hunger to create, that is just stronger than all my bad thoughts together.
Has 2020 given you any gifts that you will take into this future?
The thing I value most in life is experience (does not matter good or bad), and I have to admit that 2020 delivered a lot from every zone. For example the Young Triennale came along and it was a very rapid journey. There I developed a very ephemeral work, my action assumed not producing any material trace, but to create a slow space, to which I invited the viewer during the opening. I spent 17 minutes with every work of art created during this year's Triennal in Orońsko, extending the maximum length of the time of its reception that would ever be given to it (studies say that it is approximately 17s). I anchored mine and the artworks' existence, contemplating everything the works have to offer. I acted in the name of opposition to overproduction and momentum. I felt it was very needed especially now, when the consumption of art switched to mass media and we see documentation of exhibitions just next to photos of somebody's dinner. My performance definitely changed my perception of time and experiencing art. Taking part in the Triennale by itself helped me to overthrow a picture of an inhuman art world and its institutions, which I saw at every level. Mistakes occurred and I took the lesson in how to deal with them, thanks to the fact that was a group experience.
***
Ida Karkoszka
We were really lucky that we could open the Triennale exhibition and be there physically with the audience because 2020 was mostly the year of being in lockdown. Artists had to face the fact that the museums and galleries had to stay closed for an unknown period of time. For me it was the year of the "Let's watch humans die" project, which was planned to be posted online for 365 days and forced me to be more active in social media. Pictures of three animal sculptures: Pig, Raven, and Rat were being taken in places polluted by humans. What we documented was the omnipresent image of destruction. The situation strengthened the message of this project. The restrictions on moving around Poland increased the "post human" effect of the pictures.
The quarantine itself was a very good lesson for most of us. When you spend most of a day at home, surrounded by hundreds of things that you bought in the past, you realize that you do not really need most of them. Especially the plastic trinkets flooding the market all over the planet. One-time decorations produced in millions of copies are nothing more than garbage that ends up in landfills or forests.
This was one of the reasons why I decided to start my work for the Triennale piece from the material itself. The mix was the result of many weeks of trials with proportions and ingredients like mixed seeds. I created a fully biodegradable material because of my plan for the ending of the story of the sculpture of Mother Pig. The final scene will take place early spring 2021; RheaSilvia will be submerged in a pond in Orońsko, so that the fish will be able to eat it. She will return to nature.
In 2021 I plan to continue my mission with upcoming projects. Since the Triennale I am working on improving the bio mixture for my next pieces. I would like to create a material that will not leave a carbon footprint and will not pollute the future environment.
***
Julia Łukasiak
The year 2020 changed my perception of space. It made me reconsider different place theories and my mental map. Before the pandemic, I was trying to render the three-dimensional mountains' space on a two-dimensional canvas. Already Paul Cézanne discovered that it is almost impossible, but everyone wants to try it. This year transformed my personal Mount Saint-Victoire in a surprising way: it was reduced to a bunch of stones. I realized the extent to which my mental map changed when reading Kurt Diemberger's book "Summits and secrets" (1971), so I will start my reflection with the Alpinist's story.
The man who did the first ascents on two eight-thousanders, was attracted to mountains by small stones glittering in the Alps. During his childhood, he climbed higher and higher to just get a look at them, to see the landscape from a different perspective. He did not expect much and as he was travelling by foot, his Austrian land seemed huge to him till the moment he received his grandfather's old bicycle. It was the beginning of real revolution. Suddenly, his country was revealed to be small so he went further, to Italy, to Switzerland, and reached new summits. In the book he is coming back to this experience as a car-driver and Himalayan climber and says that it was the vehicle (and not the altitude), that destroyed his inner perception of space.
The revolution described above was the common experience for many people in XIXth century when railways appeared and many distant places became easily accessible. The world suddenly shrank. During the spring lockdown, the antagonistic effect happened. The Swiss Alps, that I visited every year, became unreachable. The Tatras – hardly accessible, and the word "expedition" came to describe the 60km travels to the cottage house. The map of space that we have in our minds changed. The world became bigger. It seemed almost impossible to happen in the XXIst century. I needed to make for my personal use another map, that will represent the shortage of reference points, both geographical and temporal ones.
I am afraid that we cannot create a new world, we can only recycle it, but it is still a new beginning. The simplest symbol of the new life in many cultures is the egg. Taking into consideration these two facts, I imagined myself a new map of the post-Covid word as being made of egg cartons. I restrained myself from using artificial paint: the colour of the handmade paper is directly linked to the hue of the cartons.[1] In that way I constructed nine panels for my personal "Atlas" (photos 1-3). Its surface is empty as I am still looking for reference points. I hope that I will find them in 2021.
This summer following the example of Diemberger, I was collecting stones on the perfectly flat Mazovian fields (photo 4). They become my mountains. In some way this is true: the stones are witnesses of the glacier's presence in the Polish territories thousands of years ago. So, this year, as I couldn't visit the iceberg, in some sense, it came to me. I arranged some place for him in my garden and on the exterior wall of the family's mill (photos 5-7). I chose for the support of the glacier drawings old bed sheets and sunflower stalks from my garden, elements of my private space.
I did it because I wanted to create an intimate experience between the viewer, the artwork and the space. Now, when art galleries and museums are closed, I miss this relation a lot. The photo of mountains doesn't reflect their smell, their sound, the texture that we feel under our fingers when climbing. What do we lose when we show photos of our artworks in virtual space? The galleries have lost the specific smell of wood or concrete, the nice shop with the friendly librarian, we cannot hear the creaking of the floor.
The lockdown changed my personal map of the art world. Before the pandemic crisis, the galleries played a role of cultural "third places" (in the meaning of Ray Oldenburg theory); the area for meeting different people, exchanging ideas. Fortunately, they maintained this function. However, nowadays, when during one day we can visit museums all over the world, we suddenly realize to what extent they seem similar to each other. From the internaut perspective, different art surroundings have lost their particular characteristics: white walls with framed pictures look always the same. That is why I do not feel any emotions towards the gallery's virtual space: they became for me "non-places"(non-lieux). This term, invented by French anthropologist Marc Augé, was supposed to design anonymous surroundings (hotels, railway stations, airports, etc.) that we are passing through without even noticing them. Although galleries were trying very hard to recreate the real art experience via the Internet, I personally had the impression that putting them into homogenous virtual space gave them the status of non-places.
I hope that we can create (with galleries' help or without it) another space for art, to exhibit it in our private scenery. As during the virtual meetings on Zoom or Skype, we show our home in the background, we could try the same with art. Forget about prestige, you have the unique experience to share what you do with your neighbors (even if they are not so artsy), with your family. Don't close the art in the cold box of the Internet! Making contact with art more direct, even intimate- that is my dream for 2021.
---
[1] The egg boxes' producents are quite innovative and in Poland we have blue, red, yellow, green and even pink ones – it leaves much room for creativity.
***
Kuba Stępień
What is your prophecy for 2021?
Has 2020 given you any gifts that you will take into this future?
***
Łukasz Horbów
Text from "everything will be fine", performed during the Triennale 
***
Natalia Sucharek
The video projection addresses industry's strict hygiene and its consequences. By introducing hierarchy based on social inequality, man granted himself an immunity to reign over all life. "Tendencies of reification have been present already in antiquity […] it was held, that an animal is a slave by nature, while his main aim becomes to serve the citizens." Essential in hindsight is the treatise "Discourse on the Method", in which the author deprives the animal of the soul, comparing it to an automatic machinery. Valid consequence of this statement is social consent to species chauvinism. The motive of metamorphosis, present in the film, is based on the moment of transition between the living creature and the substance of the object. The machine appearing in the video was created on the basis of the real life model of the industrial machine.
Transition of physiognomy into substance
During extended labour of both extremities, the blisters emerge,
A bank of human desires and unprovements. From the iron hands the craters are being formed,
in them the grease congeals. The strain of ribs is constant and it does not change at least
until reaching the boiling point. Hardened surface
of the endings of the ears' hair. Sludge coming from the slit between the cloven foots.
A slice of skin stuck to the sole of the tongue.
Fine grinding is conditioned by the amount of stress put on the machine. And the grinding influences the taste.
***
Patryk Różycki
What is your prophecy for 2021?
Has 2020 given you any gifts that you will take into this future?
***
Szymon Popielec
***
Tomek Haładaj
I try to lead my life and creativity as consciously as possible, honestly with myself and in harmony with my inner dynamics.
The year 2020 was a cementation of my most important values, concepts and reflections.
Contrary to appearances, this year for me, as well as the previous years, was very fruitful and valuable.
The time of the pandemic gave me even more space to calm down, stand aside, look at myself and what is around me and focus on creative work.
I worked, and I work a lot, which resulted in taking part in the Young Triennial in Orońsko.
The participation and topic of the Triennial motivated me to continue working with recycled materials and convinced me to completely remove oil paints and heavy chemicals from the painting workshop.
From the beginning of my creative activity, I paid attention to materials, technology and craftsmanship. It seems natural to me to use material that already exists in the world and to interfere as little as possible with the already destroyed and exploited planet.
Participation in the Triennial made me aware of the multi-layered nature, complexity and hypocrisy of the functioning of cultural institutions and the individuals around them.
This year, 2020, has clearly shown that the world we have constructed for ourselves is fragile, its mechanisms are inoperable, societies are lost, and all values and order are illusory.
The most important reflection, and at the same time a plan for 2021, and perhaps the rest of my life, is to be focused here and now, actively and clearly communing with the only real state that we have a direct influence on and that actually affects us.
"Too much free time" made me very clearly aware that creative activity is, above all, the foundation of my functioning in the world, a sine qua non condition for my being and a force that makes everything around me more sensible.
***
Tomek Paszkowicz
What is your prophecy for 2021?
Has 2020 given you any gifts that you will take into this future?
***
Tymek Bryndal
What 2020 gave me and what I would like to get from 2021. One answer to two questions from BLOK magazine.
I can't help but get the impression that the traditional division of time, based on the calendar, has completely lost its meaning to me. The distinction between days that make up weeks, these months, and those years, has become absolutely outdated. The countdown of the days works well in a chocolate advent calendar or when paying ZUS contributions on time, but in view of chronic problems that tire us, it seems to be irrelevant.
Prisoners or shipwrecked people often pay attention to the essence of the countdown. While the measurement of time to the end of the sentence works in a locked cell, in the situation of abandonment, keeping such records is only intended to maintain a certain mental hygiene – it is to protect against madness on a deserted island.
I have the impression that it is increasingly difficult to stick to the day-to-day rhythm, make plans and deceive yourself with the promise of a better tomorrow. Even the government seems to be boycotting New Year's Eve this year.
I do not think there is anything else for me to do but wish us to return, or even to the coming of times that will restore faith in the sense of measuring, planning and excitement about what the new day will bring.
***
Imprint
See also