[EN/RO] 'In Midst of Worst, Best of Times' by Anca Poterasu Gallery at litost Gallery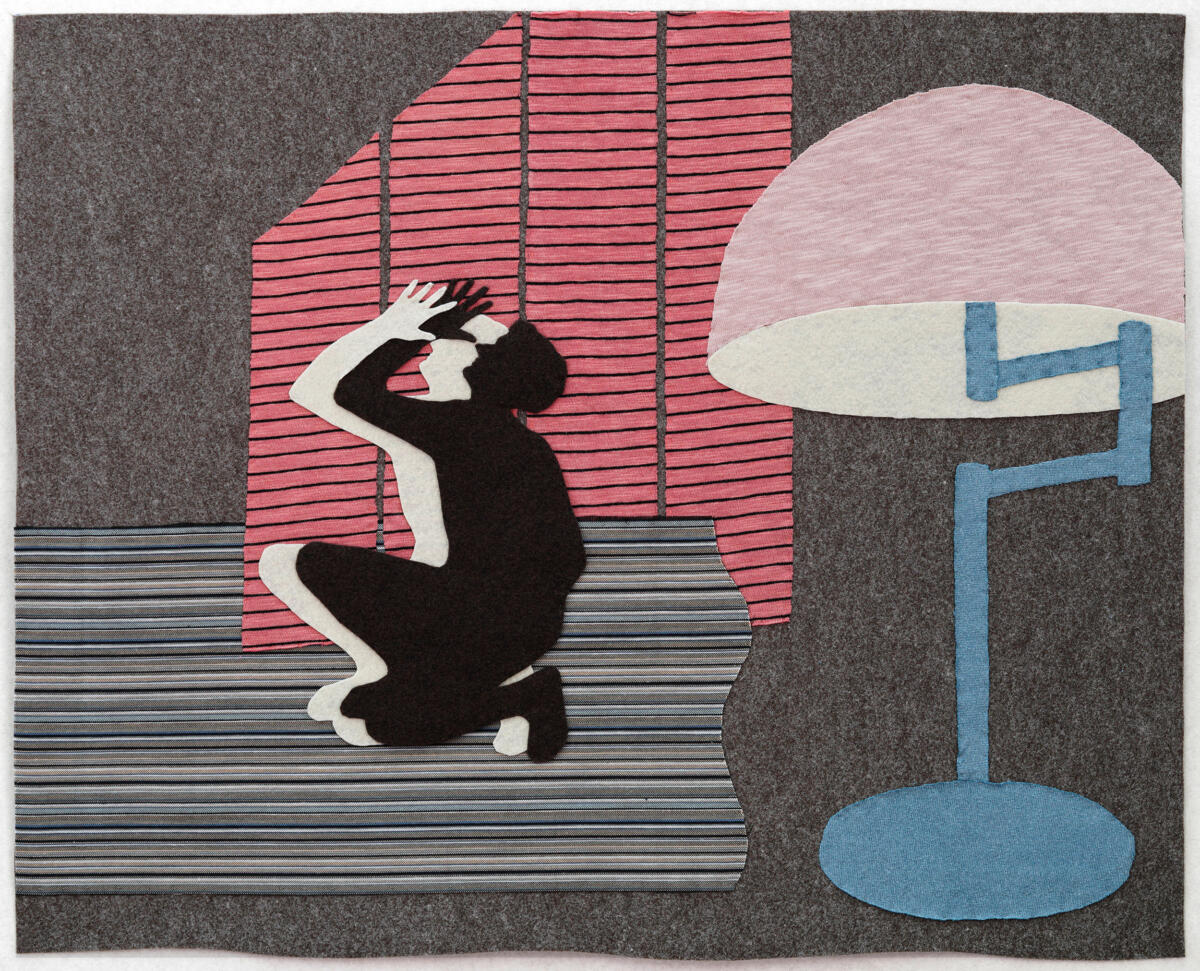 [EN]
"…we had everything before us, we had nothing before us…"
Charles Dickens, 'The Tale of Two Cities', (1859)
In Midst of the Worst, the Best of Times brings together a number of works that primarily reflect on the shifting limitations of our spaces and the bending of our perception of time caused by the unaccustomed realities brought forth due to the COVID-19 pandemic. 
The show revolves around the domestic and familiar, around the artists' studios and their homes. With all the works made during the lockdown period, the presentation is systematized as a journal of changes, adaptations and reactions through which the artistic processes reveal intimate exchanges with the world at large.
'In Midst of Worst, Best of Times' is conceived in cooperation with Anca Poterasu Gallery, Bucharest. The event is part of SUMO and has been kindly supported by the Romanian Cultural Institute Prague, the Ministry of Culture Czech Republic Arts Grant, the Culture Fund of Czech Republic Arts Grant, the Prague City Hall's Cultural and Arts Grant and Key Promotion.
[RO]
"…we had everything before us, we had nothing before us…"
[…aveam totul înainte, nu aveam nimic în fața noastră…]
Charles Dickens, 'The Tale of Two Cities' [Povestea a două orașe]  (1859)
Un jurnal de pandemie, expoziția de grup In Midst of the Worst, the Best of Times prezintă o serie de lucrări ce abordează în principal teme ale izolării impuse de pandemia COVID-19. Artiștii reflectă asupra noilor limitări ale spațiului și asupra schimbării percepției asupra timpului cauzate de distanțarea socială și restricțiile ce ne afectează pe toți.
Conceptul expoziției are legătură cu spațiul domestic sau familiar, cu spațiul de lucru din atelierele artiștilor și din casele lor. Toate lucrările sunt realizate în aceste ultime luni de zile și sunt prezentate ca o serie de reacții, tensiuni și schimbări, o relaționare continuă a individului cu lumea înconjurătoare și contexte ce par din ce în ce mai absurde.
'In Midst of Worst, Best of Times' este conceput în colaborare cu Galeria Anca Poterasu, București. Evenimentul face parte din programul SUMO și a fost sprijinit de Institutul Cultural Român din Praga, Ministerul Culturii din Republica Cehă – Programul de granturi pentru Arte, Fondul pentru Cultură din Republica Cehă Bursă pentru Arte, Fondul cultural și artistic al primăriei din Praga și Key Promotion.
Imprint
| | |
| --- | --- |
| Artist | Dragoș Bădiță, Irina Botea Bucan, Iulian Bisericaru, Matei Bejenaru, Megan Dominescu, Sebastian Hosu, Adelina Ivan, Aurora Király, Olivia Mihălțianu, Alexandru Solomon |
| Exhibition | In Midst of the Worst, the Best of Times |
| Place / venue | lítost Gallery, Prague, Czechia |
| Dates | 4 September – 16 October 2020 |
| Website | litost.gallery/en/ |
| Index | Adelina Ivan Alexandru Solomon Anca Poterasu Gallery Aurora Király Dragoș Bădiță Irina Botea Bucan Iulian Bisericaru lítost Matei Bejenaru Megan Dominescu Olivia Mihălțianu Sebastian Hosu |
See also