'Ecology of Desire'. The Oskár Čepan Award 2019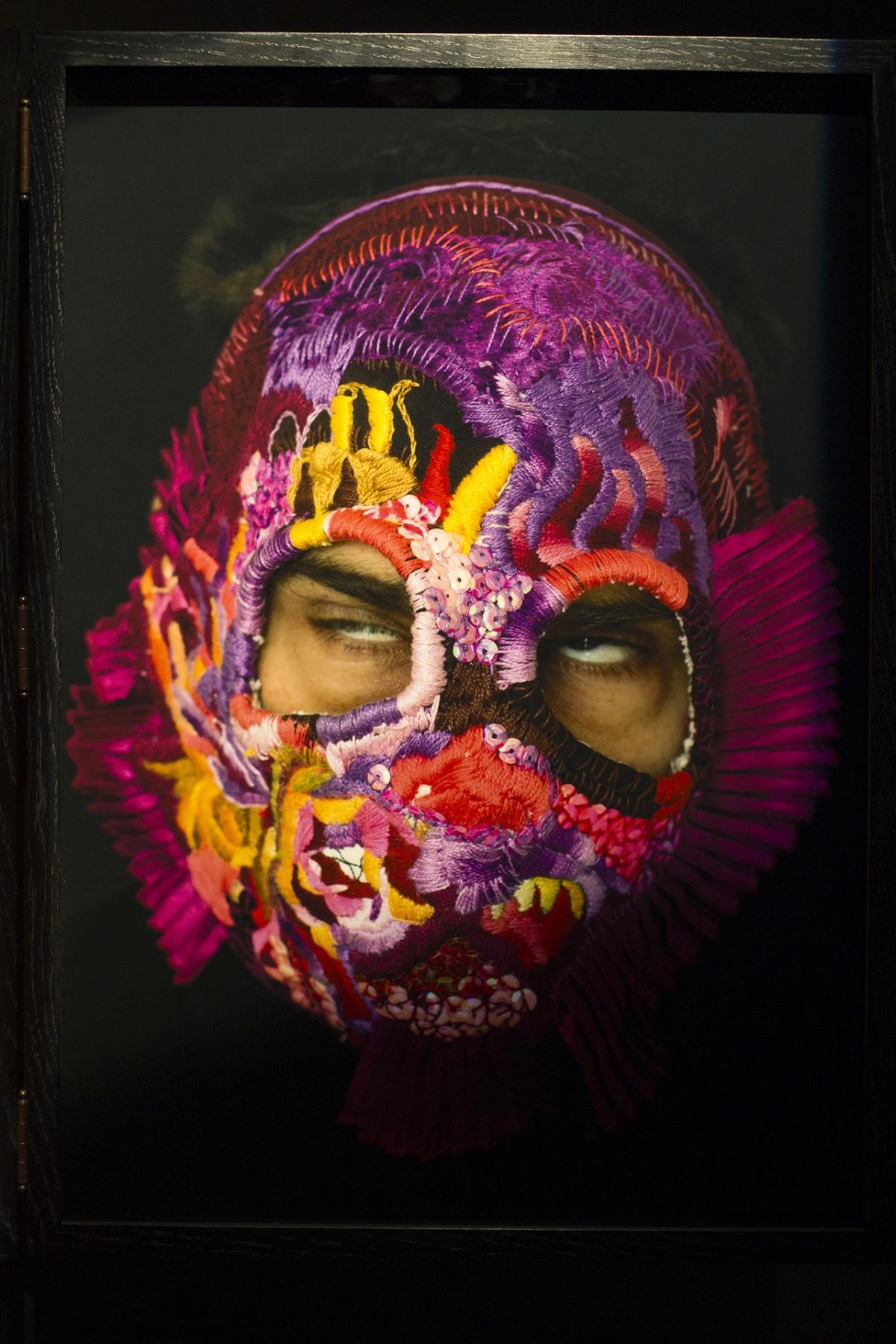 In the Oskár Čepan Award 2019's final, five outstanding creative individualities with diverse approaches to the reflection on life and being met—Jan DURINA, Dávid KORONCZI, Milan MAZÚR, Erik SIKORA, Gabriela ZIGOVÁ. Currently, they are united in their joint exhibition called Ecology of desire, which will be opened this Friday, November 8, 2019, at 18:00 p.m. at the East Slovak Gallery in Košice. The curator of the exhibition Václav Janoščík appreciates finalists' openness in art to approach broader social problems and issues. The international professional jury will choose the laureate of the award on November 29, 2019 and the exhibition will be opened until March 1, 2020. The Oskár Čepan Award is organized by Foundation – Center for Contemporary Art.
"We live in a changeable age. We are exposed to a growing spectrum of problems overload—from war conflicts, ecological disasters, to populism, the crisis of one's own identity and capacity of social understanding. Because of that, I am happy that all of this year's finalists deal with broader social issues. I hope that together we will prove art not to be enclosed by its aesthetic topics and questions but, on the contrary, to represent an extremely necessary space, in which key problems open, increase their weightiness and accessibility," said the curator Václav Janoščík, who cooperates with the Oskár Čepan Award for the first time.
This year, the international jury assessed 37 visual artists who responded to an open call published at the beginning of the year and sent their applications. The jury selected five finalists according to the portfolio of the author's recent works, the author's statement and curriculum. During their discussion, they agreed that they wanted to give the selected finalists a chance to develop their potential also during the next few months, when they would be working on their new works for the exhibition.
The last year's members of the jury who continue also this year are Rainer Fuchs (leading curator mumok | museum moderner kunst stiftung ludwig, Vienna) and Lora Sariaslan (lecturer at the University of Amsterdam, Amsterdam). The new members for 2019 and 2020 are Vjera Borozan (curator, director of the project Artyčok TV and lecturer at the Academy of Fine Arts in Prague), Jaro Varga (visual artist, Prague, Bratislava) and Bartholomew Ryan (independent curator, obtained a MA title from the Center for Curatorial Studies at Bard College, Minneapolis, USA).
The winner of the The Oskár Čepan Award 2019 is Erik Sikora.
Erik Sikora (1986, Košice)
Inspired by diverse influences, he finds the most natural form of expression through performative strategies. Contents that he communicates this way, deal with problematic questions, such as national identity, ecology and sustainability. His works often have the form of a lecture or a concert, most of the time outside of the gallery space. His communication with the audience is either live or through a recorded video—he is the protagonist of his videos. He presents his own theories, ideas and observations, which usually lead to a certain conclusion, for example, to a manual. He likes when people have free access to his works, also outside of the institutional exhibition of art—that's why he makes them available and publishes them on the internet. He likes when people can watch the video whenever they have time and are in the mood for it.
From 2005 to 2011, he studied at the Academy of Fine Arts in Prague, where he gradually went through different studios—Michael Bielický and Markus Huemer's New Media I., Vladimír Skrepl's Painting II., the guest lecturer Magdalena Jetelová's studio, Miloš Šejn and Tomáš Vaněk's Conceptual Tendencies and the guest lecturer Florian Reither and Gelitin Group's studio.
The finalists Of The Oskár Čepan Award 2019:
Jan Durina (1988, Liptovský Hrádok)
Jan Durina communicates with the world through his artistic alter ego via picture, sound, performative acts, creation of garments, masks and different other activities that, in given situations, allow him the most authentic expression possible. He doesn't cling to one medium or handwriting; his art is everything that can serve as a means to express feelings and inner states. Within this process, sometimes, he lets the audience get very close to him and, sometimes, he doesn't let them get so close. To keep certain distance from the audience and to convey certain messages, he gave rise to several new identities into which he projected himself. Identity is one of the key words that can be related to his work. Other words would be emotions, inner experiences, world, nature, etc. His testimony is urgent, because it is existential. In other words, without the possibility of art creation he wouldn't be able to exist.
From 2007 to 2011, he studied his bachelor's degree at the studio of prof. Anna Tretter at the Department of New Media, the Faculty of Arts of the Technical University in Košice and, from 2009 to 2010, at the Studio of Photography at the Academy of Fine Arts in Kraków. He studied his master's degree at the Academy of Fine Arts and Design in Bratislava, the Department of Intermedia and the studio of A. Čierny (2012-2014). He lives in Berlin.
Dávid Koronczi (1990, Lučenec)
The author is active at various levels of contemporary art and educational service with interferences to activism. He watchfully approaches everything with respect to the specifics of each thing, fluently shifting from one area to another, interconnecting them and supporting their contents. He is a graphic designer, curator, organizer and artist. He is motivated by the multimedia interconnection of dailiness and artistic strategies and communities. Through the communication channels of art and culture in the broader sense, he examines relationships, which range from personal to geopolitical. He searches for the answers related to identity and contemplates upon planetary relationships and ways of sustainable and balanced life. He searches for experiences and stories that lead to critical thinking. His projects are the result of collective creation and the model of collaboration is crucial for him—on the interpersonal level as well as on the interdisciplinary level.
He studied his bachelor's degree at the Institute of Creative Photography, the Silesian University in Opava. From 2015 to 2017, he studied his master's degree at the Studio IN (Ilona Németh), the Academy of Fine Arts and Design in Bratislava, where he works as an assistant at Martin Piaček's Studio vvv (visual, verbal, public).
Milan Mazúr (1989, Žilina)
The author's visual language constantly balances on the edge of the spectacularity of contemporary mass visuality and its questioning, including its critical and social contexts. His videos and films form part of more broadly conceived installations in which he often uses the contrast between commonness and expressive deconstruction. He continuously moves between the submissiveness of the artificial sweetness of consumer culture and the omnipresence of existential anxiety. It has to do with the author's feeling of the mental discharge of various areas of the contemporary society, especially in socio-cultural and public sphere that he reacts to. From the formal point of view, he examines the strategy of building video essays within the context of moving picture, experimental film and site-specific. The author says that his topics are, for example, emptied narration, magic realism, contemporary globalized society's symptoms, sensualism, etc.
From 2009 to 2013, he studied his bachelor's degree at the Faculty of Fine Arts in Banská Bystrica, at Miroslav Nicz's Studio of Intermedia. From 2013 to 2016, he studied his master's degree at UMPRUM in Prague, at Jiří David and Milan Salák's Intermedia Confrontation Studio, where he also obtained his doctor's degree in 2018. He lives in Prague.
Gabriela Zigová (1989, Košice)
She is interested in man as an individual, but also in people as a multitude and specific social situations related to it. From this we may deduce her interest in working with human body, in the form of performance or different overlapping forms of expression, such as dance, gestic expression or theatre. Photography is a natural means of recording for her. Through site-specific, she works with the spirit of a given place, usually in the broader political context. Art is a way of communication for her and she maintains it in an intuitive and personal spirit. Currently, the metropolis of London has the biggest influence on her work. She lives and works there; and she tries to fully concentrate on her artistic creation, which is exhausting and fascinating at the same time.
In 2015, she obtained her master's degree at the Academy of Fine Arts and Design in Bratislava, at the Studio IN (Ilona Németh), the Department of Intermedia. During her studies she won two scholarships—at the Faculty of Arts of Brno University of Technology and the Academy of Fine Arts Vienna.
Imprint
See also