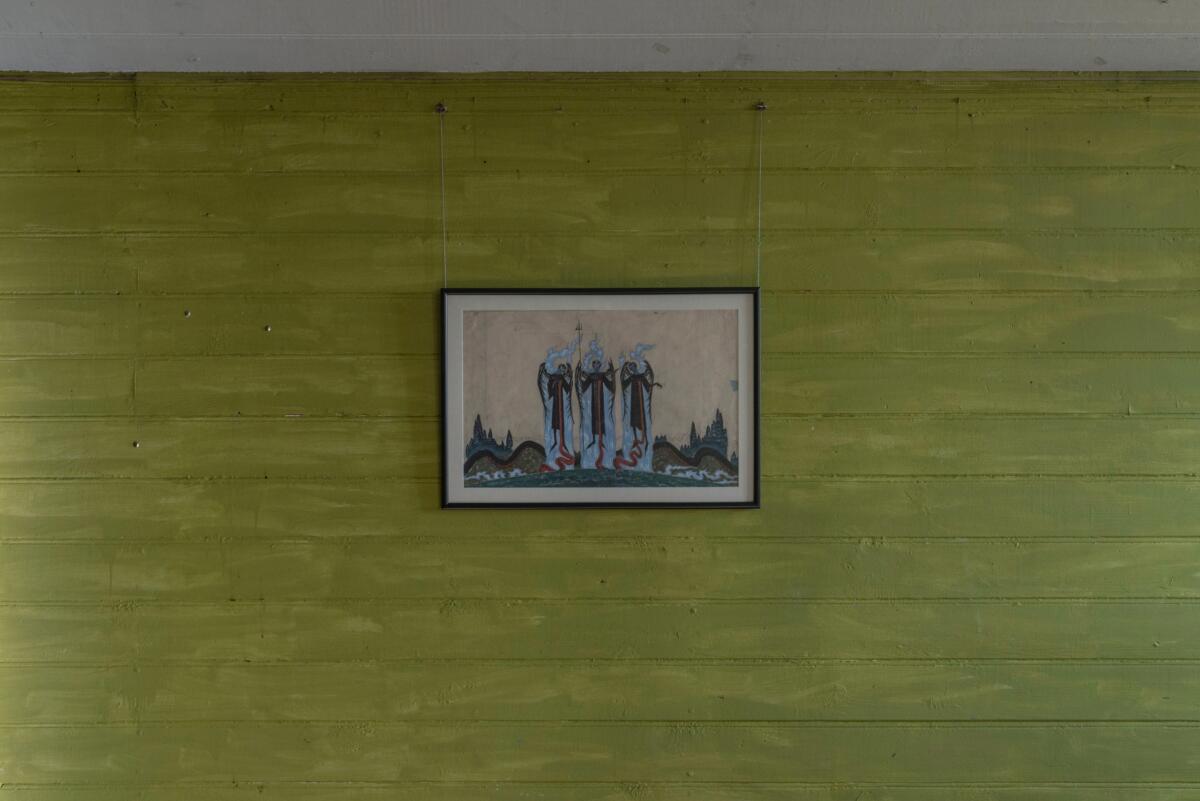 "Architecture of Lust" is the concluding exhibition of a five-year research project that probes into the murky underbelly of architecture. The research moves from the imaginary of the urban, to the symbolic of the spatial, and eventually to the impeccable real of the material. Using archival documents, urban tales, photo documentation, theories, gossip and artistic interpretations, the project aims to reveal lust as an omnipresent force permeating architecture. Kaunas and its celebrated modernist architecture became a playground for such exploration. 
In many ways, the city is considered to be a success story of embodied modernity. However, as the research moved through thoughtfully planned streets, eye-catching villas and enticing wooden houses, the tissue of the city fissured, revealing territories of the numinous and otherworldly. Sites of disenchanted modernity became muddled and slowly re-enchanted. From gates of hell opening in passageways of the new town to the esoteric rituals of local bohème—the urban fabric proved to be ripe with uncharted lust.  
Within the scenography of an old wooden house's attic, "Architecture of Lust" confesses the secrets of a lustful city. It whispers stories of seduction, transgression and the surreptitious past. At the same time, the exhibition cherishes the living and heterogenous city; a city fervidly resisting the rationale of the present. 
Team:
Exhibition architect: Artūras Čertovas 
Coordination: Margarita Žigutytė
Design: 0ffsh0.re  
Translations: Austėja Banytė
Editing: Dovydas Laurinaitis, Goda Aksamitauskaitė
Organisers: Architects Association of Lithuania Kaunas Chapter; Modernism for the Future
Partners: K.I.N.A.S. "Panemune"; Kaunas Artist House; M.K.Čiurlionis museum of Art; L.Truikys ir M.Rakauskaitė House-Museum; Rupert; Architextūra 
Special thanks to Aistė Liuka Jonaitytė and volunteers Domas Ramažauskas, Gustė Januškauskaitė
Project presented by Kaunas European Capital of Culture 2022 
Partly funded: Lithuanian Council for Culture 
Imprint
See also